Sports Spotlight On: Marisa DeFranco
Sophomore Marisa DeFranco is one of the many star athletes at Wakefield High School, and is currently playing softball for #warriornation.
DeFranco has been playing softball since she was just 8 years old. She decided to stick with it over the years because she, "like[s] that it requires multiple skills; like catching, throwing, hitting, and pitching." DeFranco also said that she likes "the idea of having and being on a team and having girls I can count on." This warrior plays Pitcher, First, Shortstop, and Second.
DeFranco aspires to play Division II or Division III softball in college. She has been playing on the Wakefield varsity team for two years and in eighth grade she played on the Yorktown High School junior varsity team. Outside of Wakefield, DeFranco has played on 11 other softball teams.
Her favorite drill is fielding ground balls. "I could do that for hours," DeFranco said.
On top of being a great pitcher, she can also switch hit, "I can do everything on the left side that I can do on the right side."
Come see DeFranco dominate the softball field! These Warriors are still in the fight. According to Director of Student Activities, Ms. Deskins, "they have earned a regional berth which begins next Friday, May 30th. Wakefield is very proud of the varsity softball team and will be there to support them next week!"
Leave a Comment
About the Contributor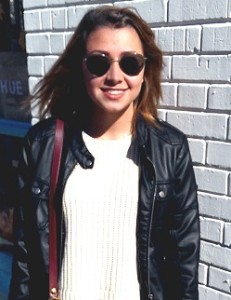 Kailee Blalock '16, Entertainment Editor
pressed against the pane could see the veins and there was poison out
resting in a raze the inner claims I hadn't breadth to shake
searching for an...