Warriors' Book Club: The Place For You
Do you need to find a new book to read? If you answered yes, then the Warriors' Book Club is the place for you!
Classics like Stephen King's The Shining, popular works by John Green, and even novels by local authors like Jessica Spotswood's Born Wicked have all been discussed in the Warriors' Book Club.
"Students enjoy reading things that are not for class. They like to talk about them- and not be graded on it," said dynamic English Teacher, Mr. Sharp. This book club is a great opportunity to enjoy great reads, no stress discussions, and even some wholesome snacks with other students in the library.
The group is currently reading The Beautiful Things That Heaven Bears by Dinaw Mengestu. The novel is centered on Sepha, an Ethiopian refugee who fled during the Revolution to the United States. He is now living in DC, in a life of isolation and discontent. Though he is down and out, his faith is almost restored when a new neighbor, Judith, a white woman, and her biracial daughter, Naomi, move in. After a series of race related incidents occur, Sepha could lose it all… again.
Catch up on this award-winning novel and join the Warriors' Book Club in the library for a discussion and refreshments after school on Tuesday, June 3rd!
Leave a Comment
About the Contributor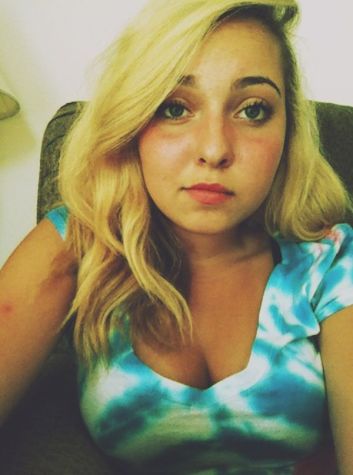 Cara Poythress '15, Feature Editor
This is Cara's second year on the Wakefield Chieftain staff. She enjoys beat poetry, hanging around out doors, and causing commotion with her pals. This...