From Hockey to Football: DC Sports Makes Some Moves
In the past month many events have happened to the surprise of local sports fans. From the Washington Capitals cleaning out the coaching staff and management, to the Wizards' extended playoff berth, many noteworthy events are happening in DC.
The Caps have fired their Head Coach Adam Oates after missing the playoffs for the first time in 4 years, and have stated that they "will not renew" the contract of General Manager George McPhee. In a press conference, team owner Ted Leonsis said this about the changes, "George has been a terrific, longtime executive for our franchise, and I'm grateful for his commitment to the Capitals… We are also appreciative of Adam's efforts and think him for his devotion." There are several names being thrown around for the head coaching job, including Barry Trotz (former Head Coach of Nashville Predators), Peter Laviolette (former Head Coach of the 2006 Stanley Cup winners, the Carolina Hurricanes), and John Tortorella (Former Head Coach of both the New York Rangers, and the Vancouver Canucks).
The Washington Wizards have moved on to the second round of the NBA playoffs and are now matched up against the Indiana Pacers. The Wizards beat the Chicago Bulls in the first round (a series they were predicted to lose) in five games. Monday night, the Wizards shocked the number one seeded Pacers and won the first game 102-96, but are now down by 3. Let's see if they win tonight.
Nationals' Outfielder Bryce Harper has undergone surgery on a torn ulnar collateral ligament in his left thumb. He is expected to make a full recovery from the surgery and will most likely be back in early July. Harper sustained the injury during a game against the San Diego Padres sliding head first into third base. Harper also missed 44 games last year with a knee injury sustained after colliding with one of the outfield walls in Dodger Stadium. Hopefully Harper can stay healthy for the rest of the season.
The Chesapeake Bayhawks, our local professional lacrosse team, opened their season last week against the Boston Cannons. The reigning champion Bayhawks were routed by the Cannons in a stunning 15-9 loss at Harvard Stadium in Boston. This past weekend, the Bayhawks beat the New York Lizards 12-11 in overtime off of a goal from Stephen Peyser.
The Washington Redskins have stayed out of the media recently after signing Wide Receiver DeSean Jackson. They are still facing much criticism about the name of the team. Many people are calling for the change of the team's name, including multiple notable congressmen and President Obama; it is offensive to Native Americans.
DC sports popularity is on the rise, with all teams making moves to set up future playoff berths. Next year will surely be an exciting one for area sports fans.
Leave a Comment
About the Contributor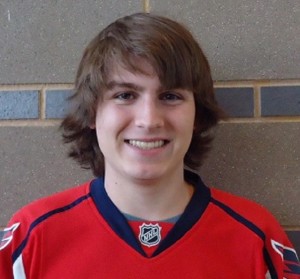 Alex Gilmore '14, Webmaster
I'm So Meta Even This Acronym