Beckham: The Future of the MLS
In 2007, David Beckham signed a shocking $32M transfer contract to the LA Galaxy from Real Madrid, and the pace of American and Canadian soccer was changed forever. Many top names such as Wayne Rooney, Kaká, David Villa, and Didier Drogba soon followed in his footsteps.
What the public didn't realise is that the contract included an option to buy an MLS expansion team at a price of $25M in any location of Beckham's choice; excluding New York City, once Beckham's contract with the league expired.
Now, he's back for some more MLS action.
Beckham has named his Miami-based soccer club, The Club Internacional de Fútbol Miami, or Inter Miami CF for short. This includes a plan to build 25,000-seat capacity stadium in the Overtown neighborhood of Miami, FL. However, it is rumored that a new plan has arisen to build the proposed stadium near Miami International Airport. The Black-and-Pink theme makes a bold appearance on the club's crest and official reveal, now an obvious hint at the kit colors.
"This is such a proud day for myself and for the entire team. It's an honor to announce the new name and crest to our fans," said David Beckham in an interview with MLS.com. "We are taking another important step in establishing our club and today marks an important moment in the history of Club Internacional de Fútbol Miami."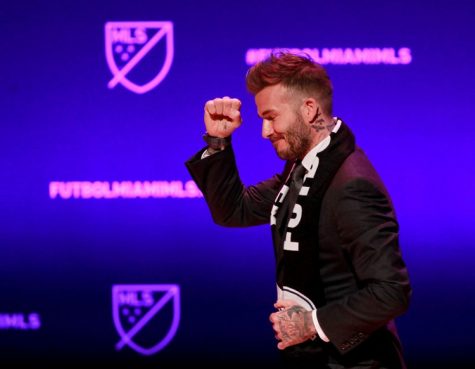 With prime owners being Beckham, Jorge and Jose Mas, Masayoshi Son, Simon Fuller, and Sprint CEO Marcelo Claure, the club itself surely has the funding they need to bring top-quality players to the Florida team.
According to express.co.uk, future transfers could include: Cristiano Ronaldo, Lionel Messi, Gerard Pique, Antoine Griezmann, Falcao, and Antonio Valencia. On September 8th, Griezmann confirmed that he does have an interest in playing for the club. "If he (Beckham) wants me at his club, then I'll go," the World Cup winner told L'Equipe.
Jorge Mas said in an interview with the Miami Herald that a 'high-profile' Croatian player may be another possible transfer for the club, not listing a name. "I liked their little checkered uniforms (World Cup kit). And there's a player there who's extremely interested in coming to Miami — a very high-profile player." Most people think he is talking about Luka Modrić.
While the club is expected to start play in 2020, there is no indication if the growing age of the players will have any effect on the club's decision to send out transfer offers.
With MLS expansions FC Cincinnati and Nashville beginning play in the coming years, Inter Miami faces a strong and competitive opposition when the club enters the league.
Leave a Comment
About the Contributor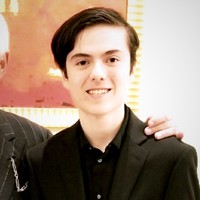 Zach Saltos '19, Staff Writer
Hi all. My name is Zach, and I am a senior currently on my first year of The Chieftain. I earned a B.A. Degree in Procrastination from the University of...