Sports Spotlight On: Dani Lopez
Dani Lopez, who sports number 6, is team captain, and plays right-wing, has been playing soccer all his life, including his four years at Wakefield. This year is his first year as team captain.
Soccer has always been a big part of his life. Lopez says, "I can't go a day without thinking about my favorite sport. My main focus is to be there for my teammates." He goes on to add that impressing Coach Chauvenet and Castro "is one of my best accomplishments. The way they coach really keeps me on my feet. They always push me to become a better player."
Lopez would like to walk on and play for Old Dominion University. He got scouted by a coach from North Carolina (the state- not the University of) that is willing to help him become a better player and achieve his goal of playing collegiate soccer. When he was younger and playing the sport for fun, it never crossed his mind that he'd come across such a big break. He can't believe the luck he has, and will make the most of this opportunity.
When asked who influenced him the most, he said, "one of my influences is Michael Jordan; because of his saying 'If I can walk or breathe, I can help my team regardless of my health.' That quote motivates me to help my team no matter what."
Lopez mentioned that the team has been plagued with injury this season. This has caused him and his teammates to play through injury and illness in order to support the team. He considers his teammates "like family." Without the relationship they have with each other, they wouldn't be able to communicate as well as they do on the field. Communication is key and helps them guide their way toward scoring goals.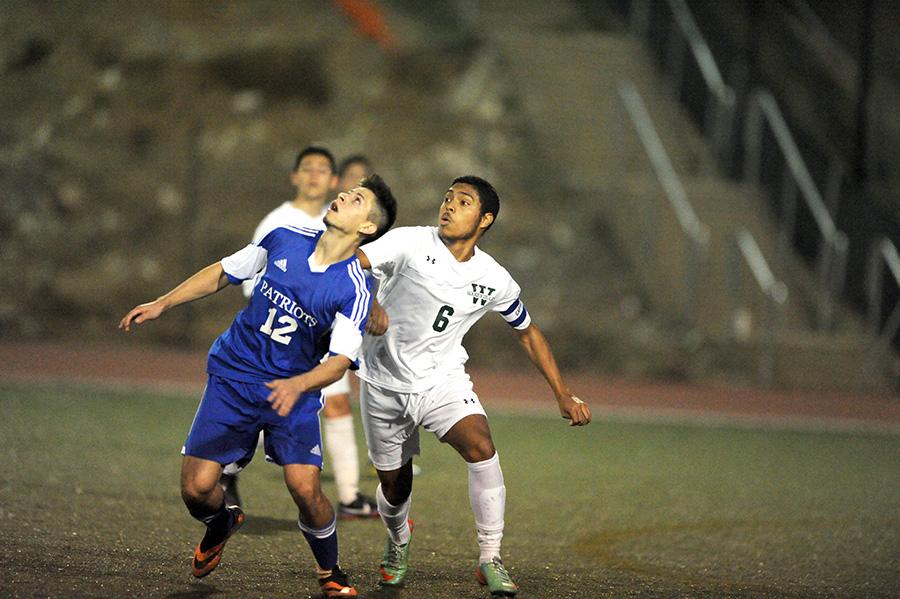 Lopez has been a great influence on the Wakefield soccer team. We hope he goes far in his soccer career and pursues his dreams of playing collegiate soccer and beyond. Lopez will be missed and will be a tough captain position to fill for an upcoming player.
Follow these warriors and their drive to win Conference Championship 13 TONIGHT at Falls Church at 7pm.