Champions League Predictions 2018-2019: Who Will Advance?
The group phase draw for the Champions League has taken place, and football fans all around the world are excited. Some groups have an obvious favorited team. However, in others, it is nearly impossible to guess. We can only speculate as to which teams will continue.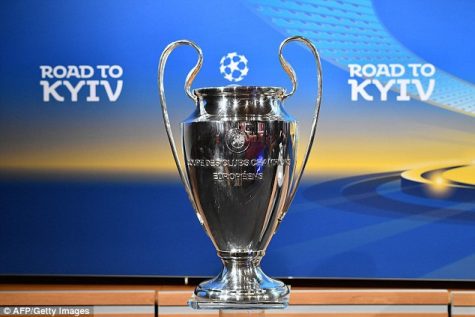 Group A
Atletico showed their class in pre-season and as well as being favorites for their Champions League group. They might also be a real threat for the La Liga trophy. With their home ground Wanda Metropolitano hosting the final of this year's competition, this might be another reason the Spanish side will go far. I expect Monaco to finish right behind the runner-up, Dortmund, with the match between the two being the potential decider.
Top table prediction:
Winners – Atletico
Runners Up – Dortmund
Group B
If there's an argument for a Group of Death, this is it. Barcelona remains the favorite, but will be tested home and away by Tottenham and an Inter Milan. The Five time winners and one of the favorites for the cup, FC Barcelona, will have quite a task on their hands to finish as champions. They have won for their group for the past 11 consecutive seasons. Tottenham had no problems playing against Real Madrid in the Champions League last season, so they aren't afraid of anyone.
Top table prediction:
Winners – Barcelona
Runners-up – Tottenham        
Group C
 If there's a second argument for a Group of Death, this is it. This is a really hard group to predict. There are a lot of good teams. PSG and last year's runner up Liverpool are both good enough to win it all. While Napoli, which is currently in the Serie A title race, can cause complications under experienced Champions League manager Carlo Ancelotti. Red Star Belgrade shouldn't challenge any of the three, but then that road match won't be the easiest three point haul for any of them. Ultimately, Neymar and Kylian Mbappe will guide PSG through this group, and Liverpool, which patched its weak areas, will be guided by the Egyptian international superstar Mo Salah.
Top table prediction:
Winners – Paris Saint-Germain
Runners-up -Liverpool
Group D
Schalke look the most likely to top the group after they finished the Bundesliga in second last year, ahead of the German giants Dortmund. The second place choice was quite tough, but Turkish giants Galatasaray have an edge over the Portuguese champions, Porto.
Top table prediction:                
Winners – Schalke 04
Runners-up – Galatasaray
 Group E
Bayern Munich are unarguably the favorite team in the group. It would not be surprising to see them finish without losing a single point, but their opponents shouldn't be underestimated. The real fight will be for second place as Benfica and Ajax's talented young sides will battle it out. You wonder if either the Portuguese side or Ajax have the firepower to keep up with Bayern, though. 
Top table prediction:               
Winners – Bayern Munich
Runners-up – Ajax Amsterdam
Group F
The record-breaking English team Manchester City have big ambitions and shouldn't have trouble finishing on top of the group, especially if they want to be considered as one of this year's favorites for winning the tournament. On the other hand, the second place in the group will be very challenging. Ukrainian title-holder Shakhtar could spring a surprise this year, although both Hoffenheim and Olympique Lyon seem to have improved greatly from last year.
Top table prediction:
Winners – Manchester City
Runners-up – Olympique Lyonnais
Group G   
There may not be many groups where all four teams can realistically go through, but this may be the only one where it's abundantly clear as to who the top two favorites are. Real Madrid and Roma will fight for the top two spots, and for a Real Madrid side that has won 3 Champion Leagues in a row, they are favorites to win it all even without there superstar number 7, Cristiano Ronaldo. 
Top table prediction:
Winners – Real Madrid 
Runners-up – AS Roma  
Group H
These teams will see several reunions. United and Juventus, which are two of Europe's most historic teams, will meet twice. Cristiano Ronaldo will return to Old Trafford, where he emerged as one of the world's best. Paul Pogba will see his old teammates again. Manchester United have faced a lot of criticism after a disappointing start in the Premier League, and if they don't change something soon, they will end up in a European league tournament.
Top table prediction: 
Winners – Juventus 
Runners-up – Manchester United   
Watch the matches here: www.uefa.com to catch all the talent. Find out which teams will advance to the Knockout Rounds, and which teams will have to wait until next year.
Leave a Comment