Mystics Historic Season Ends with Bright Future
Last Wednesday night, the Washington Mystics fell to the Seattle Storm, 98-82, ending this amazing season. The incredibly talented Storm were crowned the 2018 WNBA Champions. Mystics fans showed up in droves for this game, held at George Mason University. The game was sold out, every seat filled with screaming fans. There is no doubt that there are some new WNBA fans in DC.
The Mystics caught the injury bug in the playoffs. Star player Elena Delle Donne hyper extended her left knee in game 3 of the semi-finals, and while she only missed one game, it was obvious to fans and players alike that she wasn't the same. In game 3 of the WNBA finals, 6'3″ center LaToya Sanders saved a ball from going out of bounds, but rolled her ankle in the process. The team missed her when they made a 4th quarter push, but had no one big enough to stop 6'4″ Breanna Stewart.
Even though it isn't the ending they wanted, the future of this team is extremely promising. Most of the team has only been together a few years, so the fact that they've already made a finals appearance is a huge accomplishment. In a post game interview, Delle Donne said, "We've got a lot of young, great talent, and obviously this isn't the way we wanted it to end, but it is an experience we can grow from." Most of the players will go overseas to continue playing, growing, and getting ready for next season.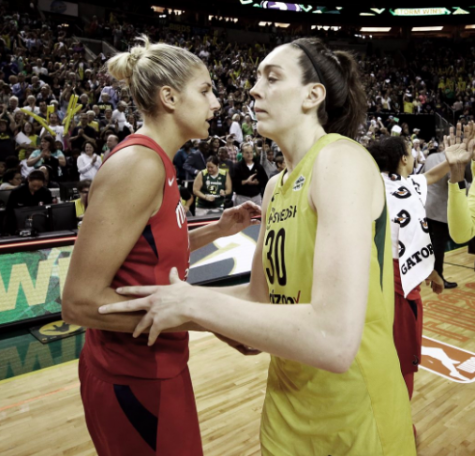 There is a lot to look forward to next season, including a Mystics home stadium. They will no longer be forced to share their stadium. It will be built in a new development in Congress Heights, called St. Elizabeth East. The Entertainment and Sports Arena will have concerts as well. Mary J Bilge is scheduled to preform there on October 6th. The grand opening is October 13th.
Also next year, 6'4″ center Emma Meesseman will return from her year off in Belgium. The 2015 all-star took a year off to recover from playing year-a-round for 6 years and to prepare for the 2018 World Cup where she will play for her home country, Belgium. She was a major part of the Mystics before, and is sure to help get the Mystics back to the championship next season, and win this time!
When asked what she was going to miss about this season, Delle Donne said, "the moments hanging out in the airport playing "Would you rather…" or hanging out getting dinner, those are the moments that are so specials, and what we are going to miss the most now that this season has ended."
Fans will surely miss seeing this group on and off the court. 2nd place in the league is a good motivator. Can't wait to see what they do next.
Leave a Comment
About the Contributor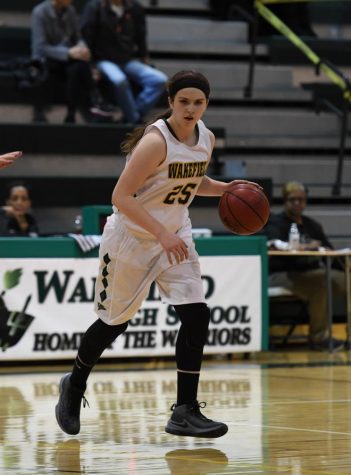 Hannah Foley '19, Staff Writer
Hi, my name is Hannah. I am a senior and this is my second year as a staff writer on The Chieftain. I'm also the captain of the basketball team and a student...