Target vs. Zara: Just as Good and Cheaper
You know you want to look fabulous and not spend a lot. Fear no more! Target's dress for less is here! "A New Day" is just as good as Zara's clothing. Grab your coat and head over to your nearest Target because the ultimate dress on a budget is here.
Zara's clothing usually costs around fifty dollars, but Target has your back at almost half of the price and for the same quality. Why spend a good amount of your pay check when you can get the same quality of clothing somewhere else for half the price? All it takes is being aware about all the hot deals going on around you.
Target is really stepping up their game with these fashion collections dropping. This collection carries sizes 0-16 with select styles available up to 26W. It's no suprise that Target is doing big things, it has been over a year since its last Luxury collaboration with Victoria Beckham, and that collection was lowkey popping.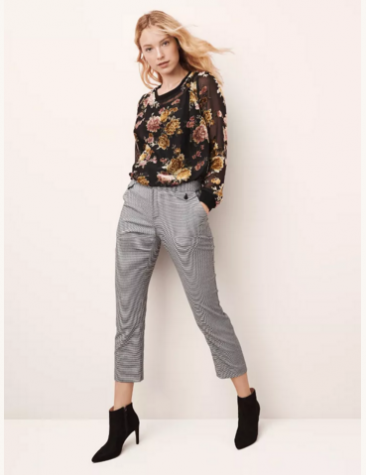 Steal her look! This is one of the models in the clothing line. As you can see, mixing patterns is back in style. A thin see through floral shirt paired with a black tank top and plaid cropped pants and some cute booties all from the collection. What a look! We're loving all the prints in this look. All under $100!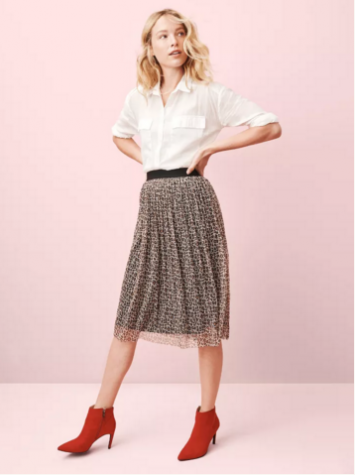 If you're looking for something a little more out there, try this look. This casual white long sleeve paired with a leopard print skirt RAWR! Topped off with some red scandulous booties to tie this whole look together.
Target has so many diffrent looks and styles, you are sure to find something you fall in love with. The "A New Day" collection is high key popping! Let's keep a closer eye on Target for future collections!
Leave a Comment
About the Contributor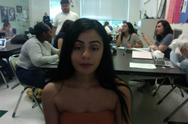 Kimberli Tellez '20, Staff Writer
My name is Kimberli Tellez. I'm eighteen years old and I enjoy fashion and all the latest trends. I love to go shopping and spent time with my friends....