2 Hot Stores To Get Summer Clothes
PACSUN: Closest Location? 7924 L Tyson's Corner Center, McLean
Looking fashionable does not always mean you have to break your wallet. If you are trying to look appropriate for this bipolar weather, Pacsun may be the best choice. It's a unisex store so there is something for everyone. They franchise other brands, such as Brandy Melville, Kendall & Kylie, On The Byas and even Volcom! Pacsun doesn't only sale clothes but also iPhone cases, beanies, socks, stocking, jewelry, shoes and much more! However prices may vary. If you want to learn more, Go to the website. Check out their deals!
ZUMIEZ: Closest location? 1961 Chain Bridge Road, McLean.
It's all about how you present yourself. Zumiez has items that are not over priced and they have great clothing items for both girls and boys. Talk about anti-sexism! They sell brands from DC, Obey, Neff, Toms, etc! At Zumiez they sell items from backpacks to hair accessories, jewelry, and also electronics! They have a little bit of everything for everyone. For more information look at the website.
Leave a Comment
About the Contributor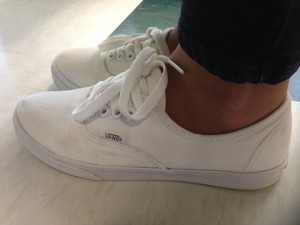 Midnight Blue '14, Staff Writer
Born in Washington D.C but raised in Arlington,Va. Midnight blue and black are my favorite color. I like to shop a lot and do my nails. Someday I would...