Special Olympics is Fun for Everyone
(and coming to Wakefield!)
Special Olympics is coming to Wakefield. The Special Olympics are "a social movement built on inclusion, where every single person is accepted and welcomed, regardless of ability or disability." Even though the Special Olympics aren't until the end of the semester, Wakefield has already started to plan.
Ms. Araujo told The Chieftain that this year the Special Olympics' sports will be basketball and swimming. She said that the "Special Olympics is a way for kids with special needs to feel incorporated in a team sport." This organization started 50 years ago in 1968. The goal of the organization is to give opportunities for people with disabilities to compete in athletic Olympic-type sporting events like track, basketball and swimming.
On Thursday, September 27, Wakefield started on the journey to hosting our own Special Olympics. Students left school at 8:30am to participate in the 2018 Special Olympics at Kenmore Middle School and the fun went on until 11:30am.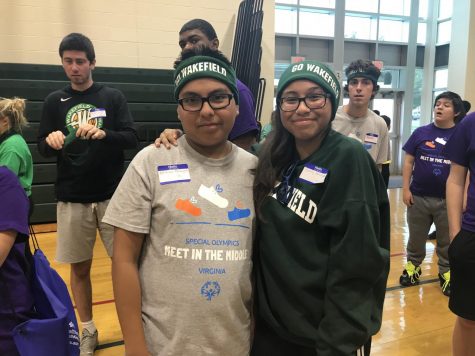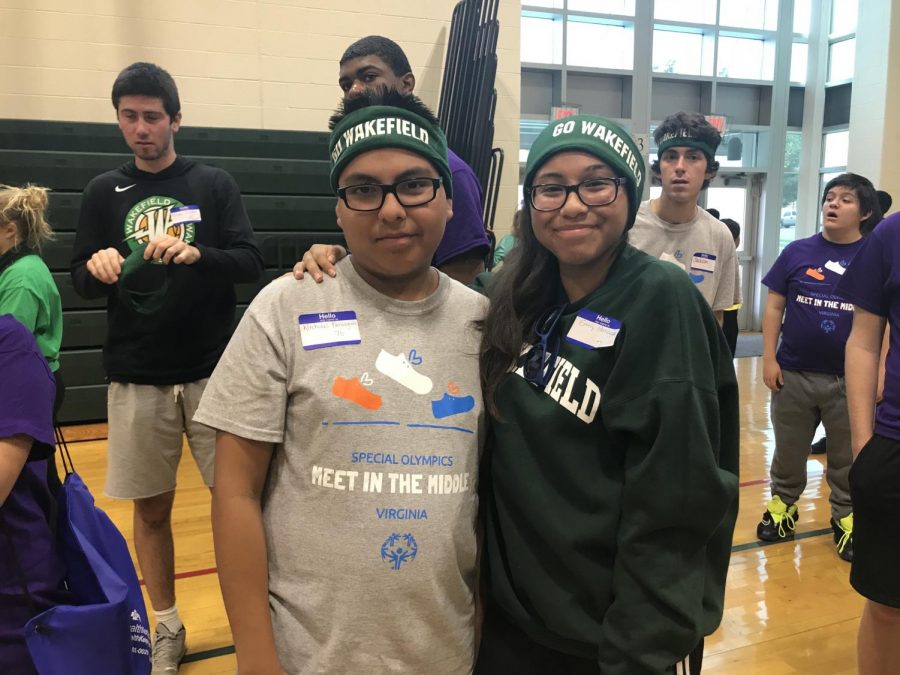 When Wakefield arrived to the event and opened the doors, they were ready to have a fun filled day. "When I say Wakefield you say Warriors! Wakefield! Warriors! Wakefield! Warriors!" The Warriors chanted back and forth to get hype. Just like the Olympics, one lucky person was able to bear and participate in the lighting of the torch. The activities ranged from bowling to hopscotch relays. Sophomore Nicolas Paniagua said his favorite part was "[hitting] the [gigantic] ball".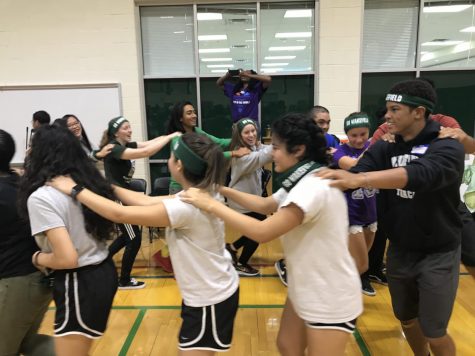 Although we all come from different schools we are all there for the same reason. When Wakefield Cheerleader Haley Kerby shouted "Dance Party!" everyone in the room began to form a circle and just let loose. The conga line went around the dance circle at least twice.
What we need to make this successful at Wakefield is people who want to join the team. There needs to be an equal number of special education and general education kids to compete. Tournaments start in January, and practices start in November.
Come to the interest meeting on Thursday, October 11th at 3:15pm in C-238. Ms. Araujo has all the paperwork to join Wakefield's Special Olympics team.
Hope to see you there, Warriors!
View Comments(1)
About the Contributor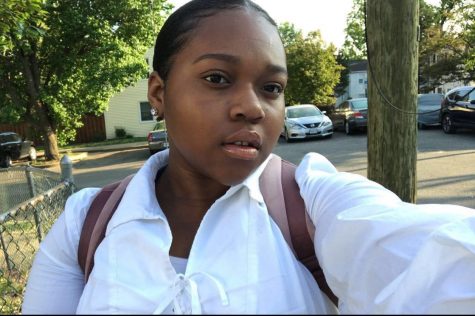 Takier George '20, Staff Writer
Takier  George is a 11th grader attending Wakefield High School. She is an unswayed believer in the power of writing. She loves to write stories, poetry,...