Class of 2020 Scores Another Powderpuff Win
On October 2nd, Wakefield held the annual Powderpuff game. Tension ran high, as the class of 2020 fought to defend their title as champions after their unexpected win last year. While Powderpuff traditionally favors seniors, the class of 2020 is clearly working to change the game. Not only did they come from behind to win their first game against the sophomores 22-14, but they continued their winning streak with a dominate 18-0 win against the senior class. However, every class put up a good fight, and the games were nothing short of exciting.
Making Powderpuff work can be difficult. The games are entirely student-run, and it's up to each class to manage their own practices, shirts, and plays. SGA senior class member and Superfans leader Jenna Alcorn said, "as seniors, we have a lot on us for the first couple months of school, so planning a practice time that everyone can make is pretty difficult."
While they weren't able to win overall, the senior class worked hard in their final Powderpuff games, securing their first win against the freshman, 22-0. Senior and Wakefield gymnast Gabby Spranger made an amazing 80 yard touchdown just seconds into the game, and the senior team's spirits ran high through the rest of the game. Senior SGA member Kaylah Gillums also scored two amazing touchdowns, increasing the team's lead to their 22-0 win.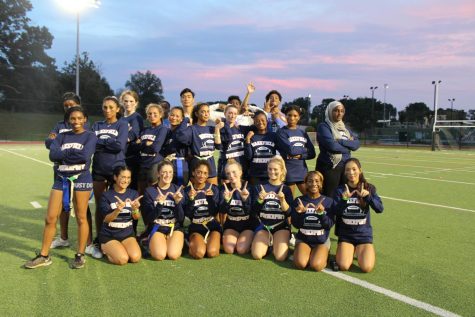 The junior team was confident from the beginning. Before the game quarterback Trinity Chambers said, "I'm looking forward to… beating the seniors. Because I'm a girl, many people think that I'm not strong enough or fast enough, so it's basically about just proving people wrong." From the impressive game that Trinity and her team played, there's no doubt that she succeeded in these goals. Next year the class of 2020 will look to be 3-time champions, and go out on top as seniors.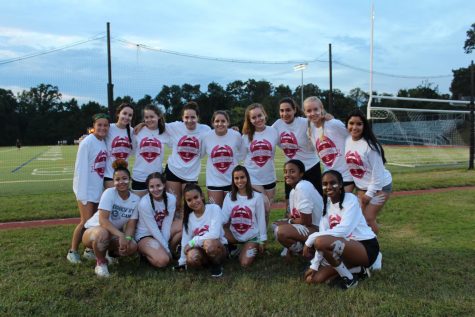 The sophomores also made a great impression in their game against the juniors. Nevaeh Wallace caught an incredible interception and ran the ball back for a touchdown. After her amazing play, Wallace said "I was super focused and really wanted to win since I am so competitive, so when I made that interception and touchdown I was so happy and excited!" At the end of the day, she said that her team "just wanted to have fun." and it looked like they did.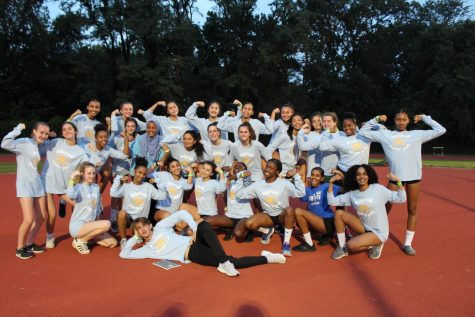 The freshman class looked promising as well. Freshman team member and volleyball player Kayla Matlack said "I feel like we played our best and we had fun! Wakefield best believe that class of '22 finna win next year."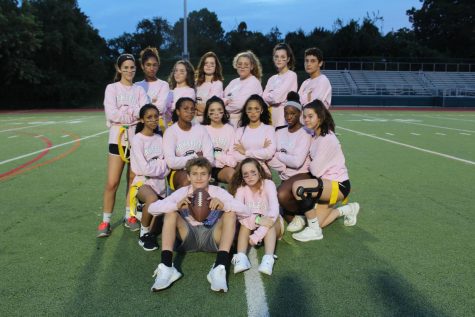 Despite the intensity and challenges, it is clear that the games are always a great way to foster class spirit, build community, and bring some fun to a time of year that can be stressful for many.
Can't wait till next year!