Tha Carter V: A Frustration Filled Five Year Journey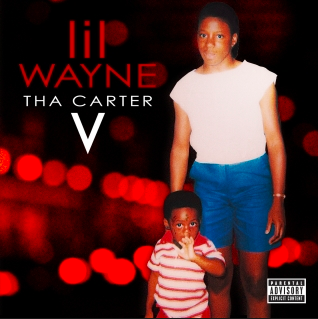 In the early hours of midnight on September 28, Lil Wayne released his long awaited album Tha Carter V.  The album is filled with features from artists such as Kendrick Lamar, Travis Scott, the late XXXtentaction and many more. The project, first announced all the way back in 2012, was heavily delayed due to on going conflicts between Wayne and Cash Money Records co-founder, Birdman.
The album was scheduled to drop on December 9th, 2014. However, on December 4th, Wayne took to Twitter to let his fans know that Birdman had once again delayed the album drop. In one of the many tweets he said, "To all my fans, I want u to know that my album won't and hasn't been released bekuz Baby & Cash Money Rec. refuse to release it." He followed this by saying, "I want off this label and nothing to do with these people but unfortunately it ain't that easy."
Weezy wasn't the only artist who found working with Cash Money records a frustration. Earlier that October, Tyga announced that his album was complete and ready for release but was being held back by the label. He even went as far as to threaten leaking the album so the record label would make nothing off it. In a tweet that dates back to October 10th, 2014, he said, "Gold album been done. My label holding me hostage so i can't release nothing. might just leak it for my fans then let them make $ off it."
As beef between Birdman and Lil Wayne thickened, Wayne filed a $51 million lawsuit on January 25th, 2015. At this point no one had a clue when (or if), Carter V would ever drop. Hype and suspense over the album was muddled by the ongoing feud. Claims made in the lawsuit stated that Birdman violated terms made in the contract by constantly delaying Tha Carter V. The lawsuit persisted over the course of 4 years.
Then, on a February 19th, 2015  interview with the Rolling Stones, Wayne let it be known that him and Birdman were not on speaking terms. When asked about Tha Carter V, he said, "It's super-done. Cake baked, icing on top, name on top, candles lit. I would have released it yesterday if I could. But it's a dead subject right now. It's a jewel in the safe."
On September 14th, 2016, TMZ reported that Wayne had been in possession of  Tha Carter V for quite some time and was holding onto it as leverage for his lawsuit. In an August interview he claimed he had the power to release the album whenever he liked. He said, "Of course you're going to see Tha Carter V. I just don't want to put it out the wrong way. Honestly, I can do what I want at any time. The fans deserve it to be right."
Finally, on June 7th, 2018, Cash Money Records and Lil Wayne settled the ongoing lawsuits for an undisclosed sum. As a result, Young Money Records, an imprint of Cash Money Records, solely belongs to Lil Wayne. This meant that Tha Carter V would be Wayne's first album to not bear the Cash Money logo. On September 13, in his Billboard cover story, Wayne revealed that the long awaited album would drop sometime in the fall. He also said him and Birdman were on good terms and were back to speaking everyday.
On September 25 in a video announcement, Wayne let the fans know that Tha Carter V will finally arrive on his birthday, September 27. In the video he says, "I am nothing, absolutely nothing, without my fans. I hope you guys love this album (…) with this album, I'm giving you more than me. You gotta always remember that this is years of work." This time, no delays, lawsuits or faulty record labels halted the release. The five year wait was up as fans around the word waited until the clock struck midnight.
The 23 tracks on the album earned Weezy a jaw dropping 49.5 million streams in just the first 24 hours on Spotify. As he closed the announcement video Wayne said, "I hope you enjoy it, you don't have to love it, you don't have to like it, but I hope you enjoy it."  Tha Carter V may or may not be as successful as other albums in the Carter series but one thing is for sure, this is a completely new era for Lil Wayne and his music.
Leave a Comment
About the Contributor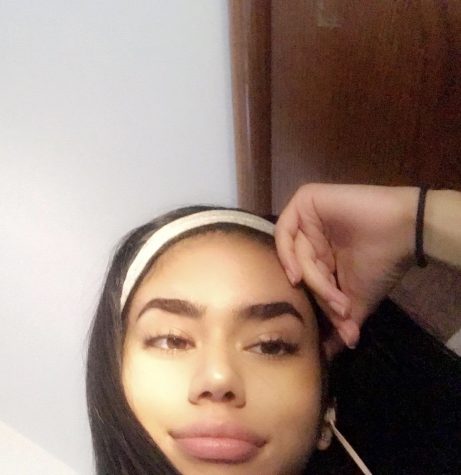 Zakiyah Gaziuddin '21, Staff Writer
Zakiyah is a sophomore at here at Wakefield and this is her first year working with The Chieftain. Her interests range from makeup, clothes, writing, watching...