Advice For Rising Seniors: Naviance Can Help
Even though it is the last month of school, rising seniors are planning for their final year of high school using Naviance  to guide them.
Students are capitalizing on the nice weather to visit potential universities locally and out of state. College visits are like sampling the university before having to commit. These visits are particularly special for students, as they are able to experience the college atmosphere, and get a read on what they want most in a school. Senior Julia Dumlao said, "Going to visit schools last year really helped me figure out what setting I wanted to be in. I realized that I rather wanted to be in a city not a rural town."
 Naviance can help match students to schools beyond the physical visit. The site provides the College Maps tool, which lists several categories: the 20 Most Popular Colleges for the students at their high school; Historically Black Colleges and Universities, and schools with religious denominations. These are great starting points for students who are having a hard time figuring out the schools to consider.
Students can use Naviance to find contact information for admission offices, allowing them to have the ability to ask a reliable source about anything they can do to prepare for senior year.
Another tip? Academically, be aware of where you are early; figure out your cumulative GPA. Then use the site to see what the anticipated average GPA is at potential colleges, giving students a benchmark goal. "Naviance told me what GPA's I needed for schools. [It] was helpful in the decision process," said Senior Elaine Bayne.  This will help you figure out what classes you must take to graduate with certain diplomas, and even what classes you are able to drop or retake to boost that GPA.
Standardized testing is also an element that juniors must look into before their senior year. In addition to the information about your GPA, Naviance gives a university's benchmark SAT score and ACT score. Students can even use scattergrams in Naviance to help narrow down choices. Senior Yoel Fessahaye, who interns for Hobsons, the company that powers Naviance said, "The scattergrams show acceptance history within a particular high school…using the historical average GPA and test score from the high school."
The site provides a link to PrepMe, an online SAT and ACT prep program where students can work at their own pace, on subjects where they need the most help. The program is especially helpful to those who keep busy schedules, as they can work on the lessons anywhere, at anytime. Rising seniors should try to take the SAT as soon as possible, get a score, and work on any weak areas to improve the score in the fall of senior year.
Naviance even helps answer the question on most students' mind about college. How can they get a head start on paying for college? Naviance offers various methods of finding scholarships starting with scholarship match. This tool lists all scholarships that a student qualifies for based on information Naviance already has in their databanks. The scholarships on this list are usually a list of local organizations that provide scholarships for students in the local area. Naviance is also linked to a national scholarship search.
Senior year can already be stressful for students; these areas of the site can  alleviate some of the stress and provide a head start to that final year of high school.
Leave a Comment
About the Contributor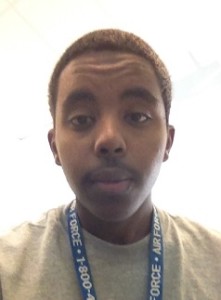 Eman Eman '15, Staff Writer
I like to play any kind of sport in my free time, you know, try something new. I love having quality time with my family, and even like helping my mom...