Spy on Trial in Cincinnati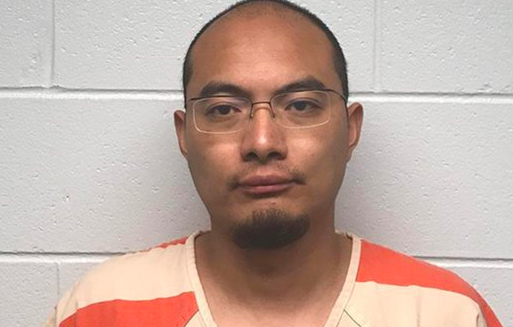 Earlier this year Yanjun Xu, a Chinese spy, started his mission to obtain classified information. According to The Washington Post, he was sent to hack a U.S. contractor to get the plans for unique jet engines and fan blades, specifically made for the Pentagon. He was apprehended in Belgium where his plans were stopped. 
This sounds like a plot to a movie, but it really happened.
In January, Xu, a Deputy Division Director for the China Ministry of State Security ( China's highest spy agency), started his mission by exchanging emails with an employee from GE Aviation, a company that provides technology to the Pentagon. Xu invited this employee to China with an all expenses paid trip to meet with scientists, it was then that this individual was introduced to Xu. Over the next two months, Xu kept in contact with the employee and asked for specific documents, which the employee sent from a company issued laptop. Among these, was a file directory of documents. 
Xu then set another meeting with the GE employee in Belgium. The employee was supposed to take a thumb drive with more information for the Chinese. According to The New York Times, Xu was caught in April of this year, and remained there until this past week, when he was extradited to Cincinnati and is now on trial. It is currently unknown whether the entire situation was planned or if the employee was genuinely working with the Chinese.
This has been a problem for a while because there are a substantial amount of employees who unknowingly give spies information that they think has no value, but to the spies it is an opening to start piecing everything together, "Employees who think they're sharing unimportant information don't realize that they're adding to a broad matrix of knowledge. Even with unclassified information, China can put together a fuller picture of a company's sensitive information." said Joseph S. Campbell, the former head of the FBI's Criminal Investigative division. 
 Xu is the first Chinese spy that has been caught and put on trial. This is a major win for the U.S. government, who has been working to stop the Chinese from obtaining access to high tech information that could further their military weapon. Benjamin C. Glassman, the United States attorney for the Southern District of Ohio, said the arrest of Xu "shows that federal law enforcement authorities can not only detect and disrupt such espionage, but can also catch its perpetrators." By catching one spy, it shows the world that the U.S. is serious about stopping this flow of information and that spies will be caught and put on trial.
Putting Xu under oath could mean the discovery of more Chinese missions and information that the Chinese already have. John Carlin, the former head of the Justice Department's National Security Division said, " If you can make it less expensive in terms of money and reputation to instead invest in R&D, the country's behavior can and will change." The Justice Department's view towards this situation could potentially also damage the current relationship between U.S. officials and China's government officials that is currently walking on eggshells. The arrest of Xu could give the Chinese a reason to expel American officials from Beijing.
 This is not the first time the MSS has taken information from U.S. companies, and there are suspicions that they are responsible for the hack of a U.S. Navy contractor. This is a serious problem and threat to national security that the F.B.I. is taking very seriously. The arrest and trial of Xu is the first of many to come.