Ultimate Frisbee is Lots of Laughs
It's about to be the end of the 3rd season of Ultimate Frisbee here at Wakefield.  Both Boys and Girls teams are winless, but look to change that in the last few games of the season.
Ultimate Frisbee is not officially a school sport, it is seen as a club.  The game is non-contact which makes it different then other sports. "In gym, they don't teach you the whole thing… playing in a scrimmage is a lot different," said senior Valencia Parker, Girls team captain. "Since we are only in our 3rd season as a team, we are behind in skills but not in respect, spirit, or pride" said Boys' coach, Mr. Brown.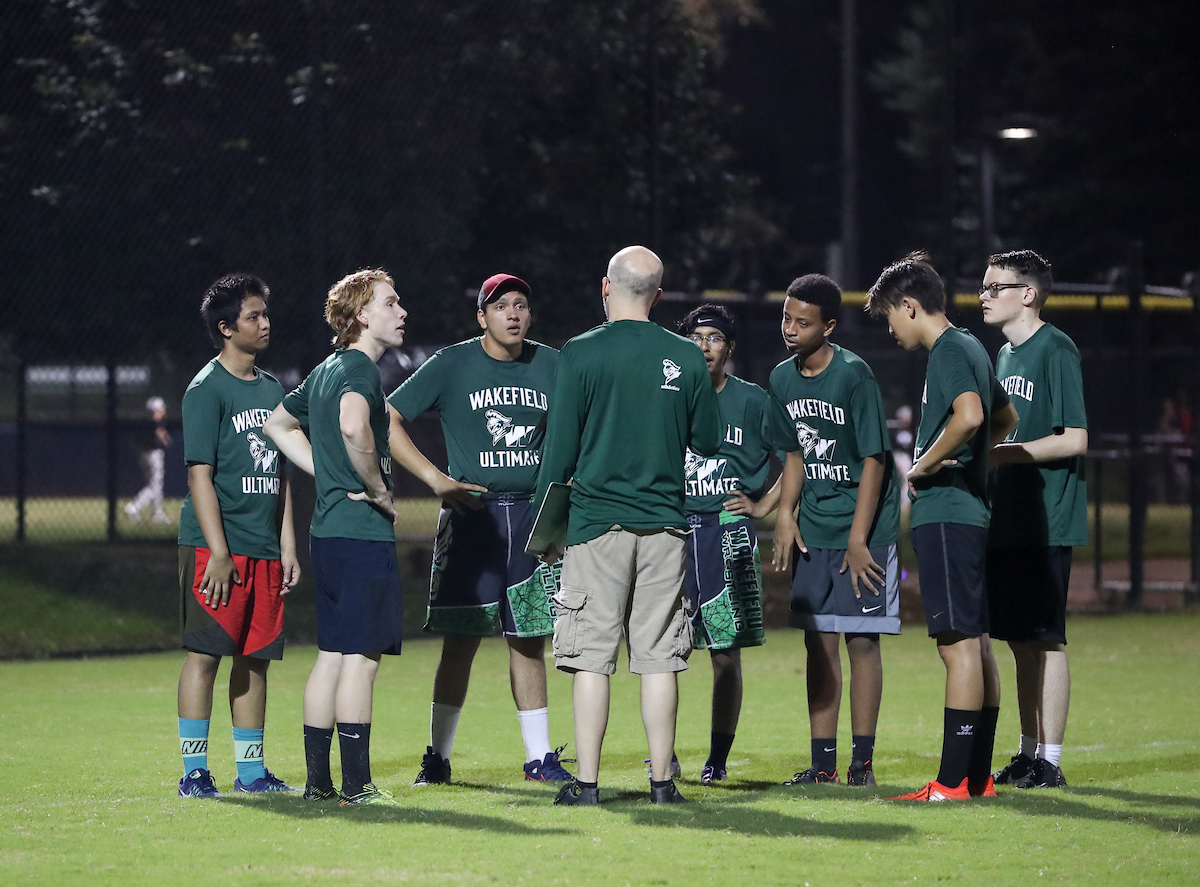 This year, the teams have only been able to get in 3 games and 1 practice due to all the storms. The players all seem to enjoy the experience and are having fun, "…lots of laughs" said Girls' coach, Mr. Stewart.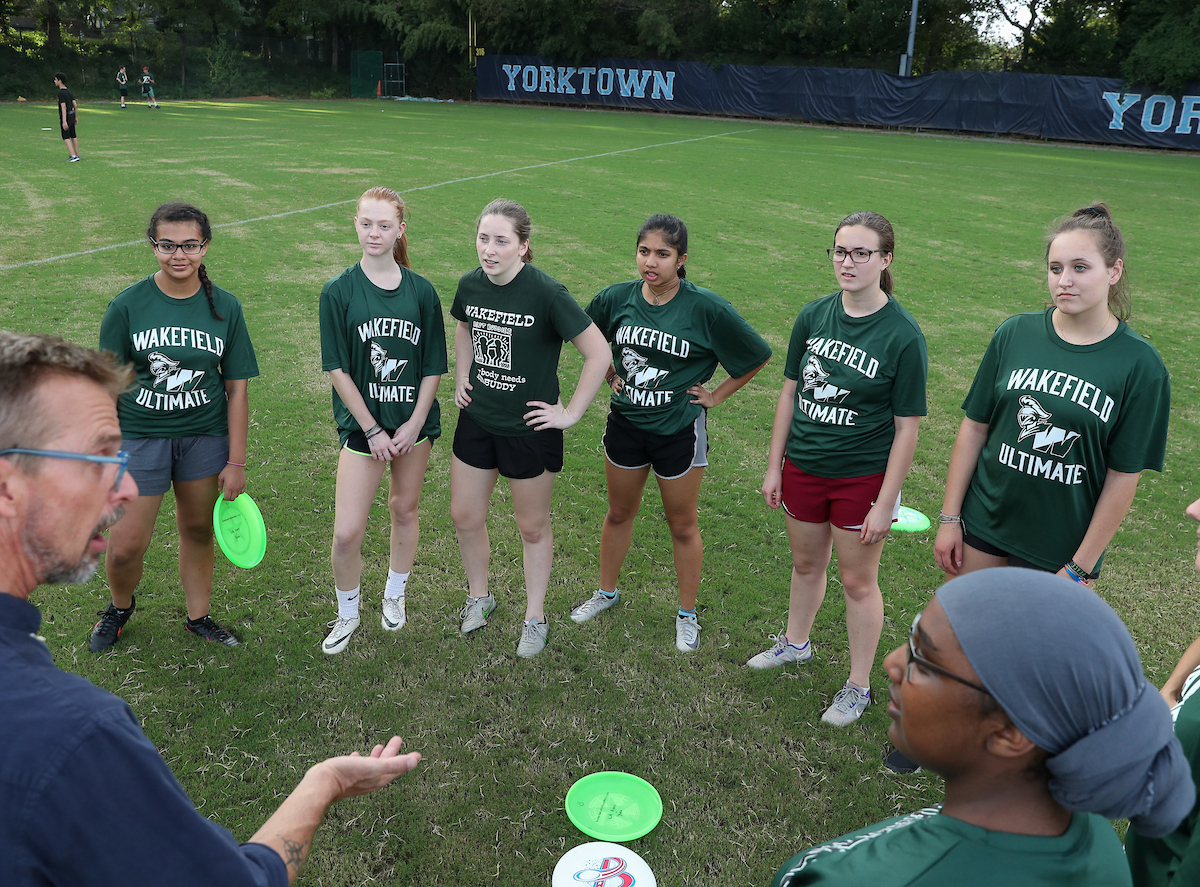 When asked about what the coaches have learned from it and what they hope the players have learned, Mr. Brown said, " It's a significant social outlet… allows them to be more confident in a classroom," and Mr. Stewart said, "You get to see the Wakefield spirit transferred to the field." Valencia and senior Ileana said how playing Ultimate has "taught them how to be optimistic and learn from their mistakes." Even when they lose, it isn't about that on the field; "Everyone is cheering so loud… it doesn't even feel like a loss." said Ileana.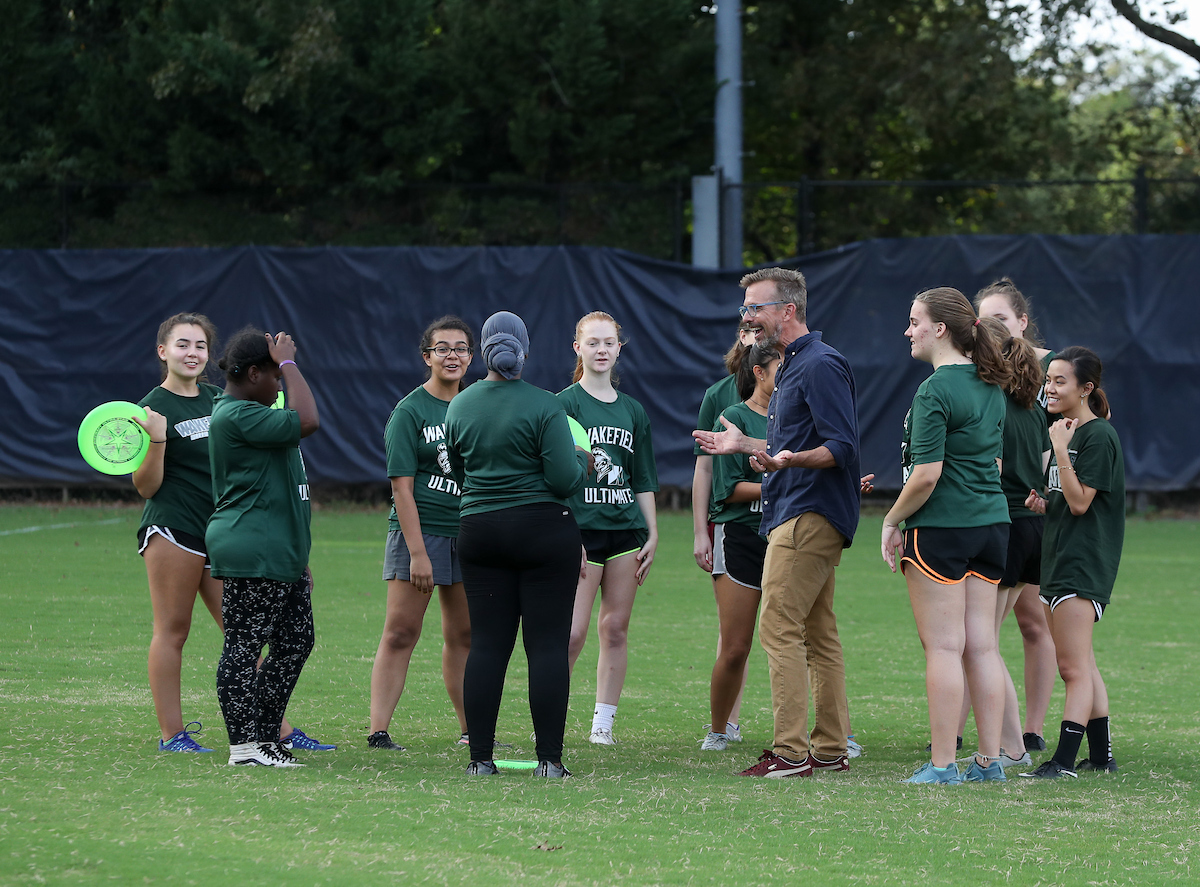 To play on the team you don't need to know anything, or be athletic, you just have to "come ready and give it your all.. most importantly have a good time," said senior Zack Severn, Captain on the Boys' team. When asked if they had any advice for new comers, Mr. Stewart said, "Don't be afraid… get over yourself. Everyone will make ton of mistakes."  Ileana said at the end, "We don't care if you don't know how to play. You have to learn to be perfect."
Come out TODAY, October 23rd, to watch our Warriors take on the Career Center: Boys at 5:30pm and Girls at 7pm.
Leave a Comment