D.C. United's Unthinkable Playoff Push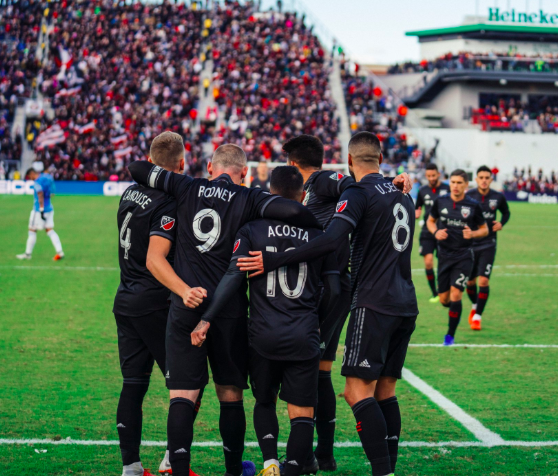 D.C. United clinched a playoff spot this weekend thanks to the miraculous run since Wayne Rooney's arrival.
The team was sitting at the bottom of the table, prior to Rooney's first appearance July 14th, making it seem like another year of disappointment. Wayne Rooney was the man to call. Since his arrival, the team seems to have been reborn and now sits in 5th place, giving them a playoff birth.
Rooney has scored 12 goals and has 7 assists playing only 19 games this season and proven to be a great and humble leader as well. On away trips, Rooney has insisted on receiving no special treatment; "They asked if I wanted my own room, but I think it would've been wrong for me to have a room on my own and the rest of the players share" Rooney told Sports Illustrated earlier in the season. Rooney may seem to be the star of the team, but there is also Luciano Acosta who is tied for 1st in the league with 17 assists this season. He is also tied for second on the team for goals with Darren Mattocks, who both have 10 this season.
The Nation's Capital is having one heck of a year for sports, winning the Stanley cup in June, the Redskins sitting at the top of the eastern conference with a 4-2 record, and now D.C. United clinching a playoff spot. This could be D.C.'s biggest sports year ever!
Make sure to watch D.C. United on October 28 as they take on the Chicago Fire at 4:30pm on ESPN+ or NewsChannel 8.