News Blast: Wildfires in San Diego
On May, 14th at least six wildfires reached San Diego County, forcing thousands to flee burning homes. Firefighters contended with temperatures approaching 100 degrees and gusty winds as they tried to contain flames fueled by brush and trees left brittle by drought. No major injuries were reported. The city's schools also were closed, and officials expected they wouldn't reopen until next week.
Chief Michael Davis said. "This is May, this is unbelievable. This is something we should see in October. I haven't seen it this hot, this dry, this long in May."
Click HERE to read the article.
About the Writer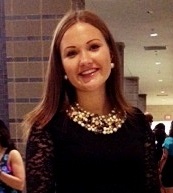 Luiza Sevele '15, Staff Writer
I am a 17 years old foreign exchange student  from Latvia. I believe that everyday brings new experiences, ideas, and surprises. So keep your eyes and...