Dark Days: Pittsburgh Synagogue Shooting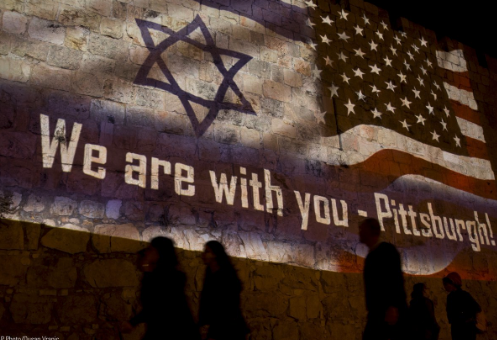 Last Saturday, Robert Bowers opened fire on The Tree of Life congregation, a Jewish synagogue, in Pittsburgh, Pennsylvania. This was an unspeakable act that was purely motivated by the shooter being anti- semitic. Prosecutors are currently seeking the death penalty. 
Pittsburgh Public Safety Director Wendell Hissrich told USA Today, "Police were notified of the shooting at 9:54 a.m. ET." For 20 minutes, Bowers shouted hate and shot at the congregation. When Police arrived, several people were already dead. Officers did their best to get those who were injured outside, and in the process, Bowers shot and injured 2 police officers and 2 SWAT officers. 11 people were killed and 2 injured, besides the 4 officers.
Robert Bowers is currently on trial and has appeared in court already on hate charges. The first funerals are set to happen today, these are the funerals of brothers David (54) and Cecil Rosenthal (59).
This is just one of the many hate crimes that has happened in recent history in the U.S. Unless we do something to stop these things from happening, they will continue. You can read the full story here.
The tragedy happened in the US, and tributes to the victims are happening all over the world. The Eiffel Tower and Empire State Building went dark on Sunday. A light projection was on the Old City wall in Jerusalem on Sunday as well. According to Forward.com, "Intentionally or not, the darkening and light effects in each tribute echo the Jewish mourning customs of kindling a light during the period of shiva, the initial seven days of bereavement. The significance of light, darkness, and candles are paramount in Jewish mourning."
Read more about the tributes here.