Field Hockey's Big Three: Leaving a Legacy
Thanks to our amazing Field Hockey Captains, Wakefield's Varsity Field Hockey team has seen incredible growth over the past four years. They've had an impressive season this year, and this past Monday they played at the Regional level for their third year in a row. Our seniors will be deeply missed, so let's meet the Big Three and hear about the legacy they're leaving behind!
Madison Holt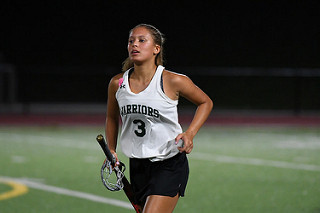 Senior Madison Holt has been playing field hockey for Wakefield for four years. She said, "My team has changed over the years by improving our skills and improving our teamwork. We get closer to the chance to get to states every year."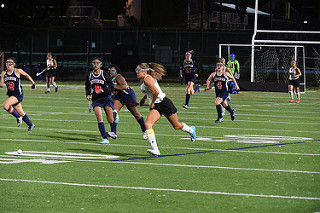 Not only has Madison made her mark on the field, she feels that field hockey has made a mark on her. She said, "By being captain, it changed me mentally and physically. Physically I am stronger because being on this team means putting your best foot forward and pushing through all the hard tasks. Mentally I am stronger by accepting defeat and praise in the same way. Sportsmanship is key on this team."
Lynne Faris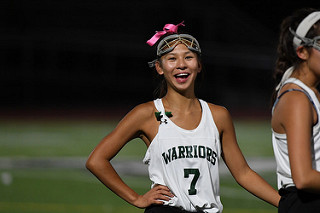 Senior Lynne Faris has been on the Wakefield Field Hockey team for all four years of her high school career. Field Hockey helped Lynne overcome her nerves about starting high school. "The team freshman year opened me up to a whole new world," she said.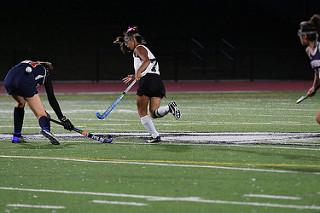 "Because I was super nervous about going into high school, starting field hockey in the summer made me a lot more comfortable about coming to Wakefield." By now, Lynne feels that the team is like her second family. She hopes that other people consider joining field hockey. She said, "It's a really good sport and sometimes I feel like people may view it as pathetic or 'not even a sport', but if you go to a game it's actually super interesting and intense." Her advice to anyone who'd consider joining is to just keep an open mind and you'll end up loving it (and be in great shape, too)!
Lucy Greenfield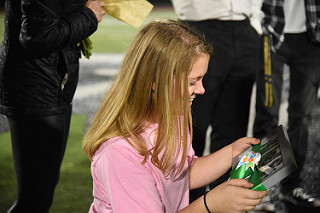 While Lucy is technically an HB student, she plays a significant role in the Wakefield sports community. Not only is she a field hockey player of four years, but she's also a member of Wakefield's soccer team. Lucy believes that anyone can succeed playing field hockey as long as you "make sure you can manage your time well, don't overcommit, and stay positive."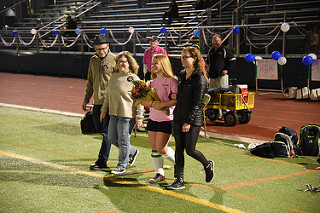 Her time on the field hockey team has taught her that "if you really want to get better at something, you have to put a lot of time and energy into it and stay dedicated." One thing is for sure: Lucy and her team's dedication has certainly taken the field hockey team to new heights.
There is no doubt that Wakefield's field hockey team has represented the Wakefield community well and made us all proud. With the legacy that these three leaders have left behind, the team is on track to continue improving. The culture they've created of dedication, supportiveness, and open-mindedness is sure to last!
Leave a Comment
About the Contributors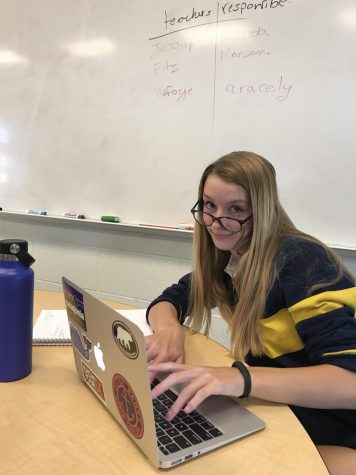 Grace Jones '19, Staff Writer
Hi, I'm Grace! This is my first year on the Chieftain and I'm a senior. I like to play soccer, walk my dog, and eat chimichangas. I like writing about...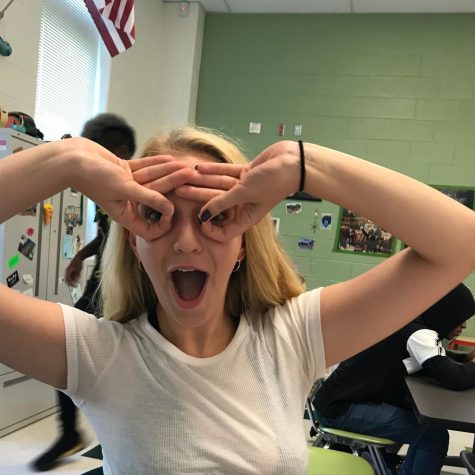 Elena Arrowsmith '19, Editor In Chief
Hi my name's Elena! I'm a senior here at Wakefield and I've been on The Chieftain since my freshmen year. I work at Dogma Bakery where I get to hang out...