Five Fun Things to Do in the Cold
Winter is creeping up on us, which means 2018 is coming to an end! While it's easy to be lazy in the winter, the cold weather doesn't have to mean the end of outdoor fun. Watching movies and bundling up can be enjoyable, but here are some other things to do in the great outdoors this winter!
Ice Skating
Ice skating is a classic fun winter activity. Gather up a group of friends to go skating, and get some warm hot chocolate afterwards. There's an ice rink in Pentagon Row open every day, that only costs $9 an hour! The National Gallery of Art Sculpture Garden also has a beautiful ice rink that opened on November 16th, also costing only $9 an hour.
Sledding
It doesn't matter how old you are, sledding is fun for all ages. If you don't have a sled, someone on your block does. There is no greater feeling than flying down a snowy hill with your best buds.
Hiking
Whether it's nice and sunny out, or cold and grey, it's the perfect weather for a hike. Even in the cold, don't forget to stay hydrated! Theodore Roosevelt Island has three different trails to check out, all under a mile. Great Falls also has some scenic trails to scope out, all under 2 miles.
Bonfires
Get a small group of friends together, bundle up, and gather round the fire! Read about how to build a bonfire; safety is the most important thing. Roast some marshmallows, and go around the circle playing games or telling stories. This is a perfect time to relax after the storm of first quarter.
Shovel Snow for some $$
Once winter really starts to kick in, a great way to make money is to knock on your neighbors' doors and offer to shovel their driveway! Charge something around $5-$20, depending on how much you're shoveling.
Leave a Comment
About the Contributor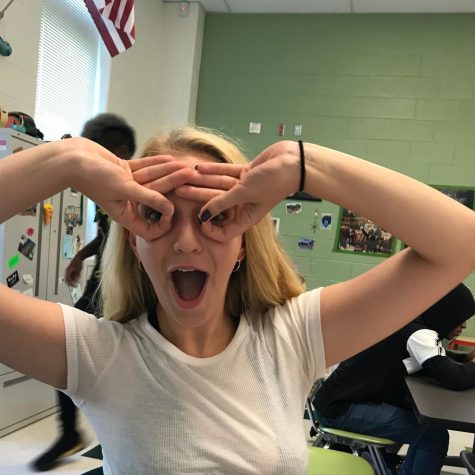 Elena Arrowsmith '19, Editor In Chief
Hi my name's Elena! I'm a senior here at Wakefield and I've been on The Chieftain since my freshmen year. I work at Dogma Bakery where I get to hang out...