Bohemian Rhapsody: The Epic Tale of Queen and Frontman Freddie Mercury is at the Movies
Bohemian Rhapsody, an eclectic six minute anthem that took Freddie Mercury years to perfect, is one of the most iconic and genre-blending songs ever. Freddie Mercury himself was, and arguably still is, the most electric man who ever graced a stage. His ability to move a crowd and his exuberant charisma on stage was truly sight to behold. The new biopic that shares the same title as one of Queen's most iconic song, Bohemian Rhapsody, explores quite eloquently the trials, tribulations, and triumphs Freddie Mercury endured throughout his life as the frontman of rock history's most quintessential bands.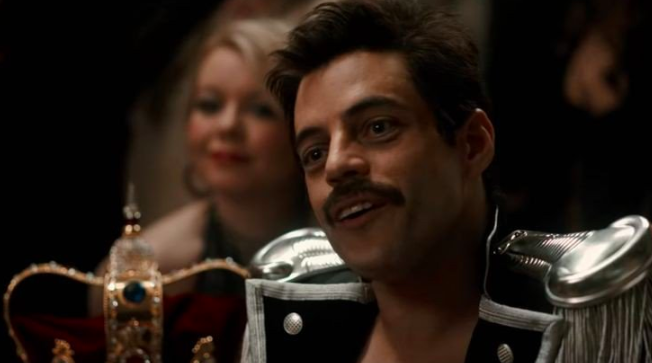 The movie opens with Freddie, portrayed by Rami Malek, just as he's about to waltz onto the stage of Wembley Stadium, 72,000 roaring fans awaiting him. The rhythm and words of the song playing throughout the scene, Somebody To Love, induces a feeling of overall excitement from the viewer, a feeling that sticks with you throughout the movie.
What's interesting, not just in the opening scene but throughout the film, is the fact that the entire soundtrack was directly pulled from Queen's previous albums and live performances. So, in essence, the viewer is actually listening and experiencing the grandiose voice of the Freddie Mercury, not just Malek's rendition of the legend. Individuals, like myself, who are Queen fans and never got to see them live can't help but feel as if we are truly there, experiencing one of the most sensational and unique bands in history play.
Although it garnered not so great reviews from critics, and ultimately seems to gloss over certain aspects of Freddie's life, mainly being the struggles he faced with his sexual identity and the AIDS that was beginning to slowly weaken him at the height of his fame, the movie is still worth watching. The biopic does successfully move viewers to feel for Freddie and experience the energy he brought with him onstage years after his final performance.
In one of the most emotional scenes, Freddie finally comes out to the love of his life, Mary Austin (played by Lucy Boynton), he looks up at her and says "I think I'm bisexual." In fact, Mary Austin herself recounted saying, "I'll never forget that moment. I remember saying to him, 'No Freddie, I don't think you are bisexual. I think you are gay."
Many critics claim the film was straight-washed, however for Freddie it truly did seemed as if no one compared to Mary Austin, male or female. She was his best friend and his true love. Freddie Mercury wholehearted loved Mary Austin. He once said of her, "All my lovers asked me why they couldn't replace Mary, but it's simply impossible […] I don't want anybody else […] We believe in each other. That's enough for me. I couldn't fall in love with a man the same way as I have with Mary." Freddie Mercury wrote the ballad Love of My Life for and about her and although no one can deny that Freddie was attracted to men, he seemed to hold a special place in his heart for Mary.
The movie does a great job in showing the way Queen's music provoked such strong emotions from their fans. It becomes evident quite quickly that people latched on to the lyrics and the way the words were delivered by Freddie, whether the song was voicing their own heartbreaks or not.
The moment the entire movie builds up to, of course, is the legendary 1985 Live Aid concert. Although the opening scenes of the film give the viewer a peak of the concert, the final scenes at Live Aid take it above and beyond. Malek does an incredible job personifying every characteristic that made Freddie Mercury…well…Freddie Mercury, from his flamboyant dance moves to even his solemn moments on stage. The scene showed Queen's most electric concert, performing for more than a billion TV viewers and in-front of 72,000 people while they all chanted to each and every word of each and every song.
The scene also comes right after the devastating revelation that Freddie had been diagnosed with HIV/AIDS, however in real life the diagnosis came long after Live Aid. Wanting to make the most of the time he has left, Freddie puts on the most stellar show. I personally couldn't stop myself from crying at this point, especially during the slowed down first and second verse of Bohemian Rhapsody where the sadness and thrill of it all can be seen with certain clarity on Malek's face.
Bohemian Rhapsody might not be 100% historically accurate. It also probably doesn't project Freddie Mercury in all his glory but that's because Freddie Mercury, the man, the myth, the legend, is unmatched. His capability to move and interact with crowds was a sight to behold. His jaw-dropping four octave vocal range shook crowds to their very core. His impact on music will never fade away.
Freddie Mercury was an enigma, to say the least, but he was a beautiful man with a beautiful voice and heart, who touched the lives of many  long after his passing. His impact and legacy will never cease to amaze. Bohemian Rhapsody, almost 40 years later is still a killer song, and now it is a killer movie.
Leave a Comment
About the Contributor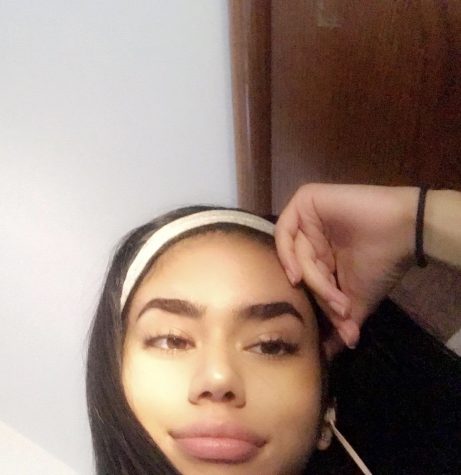 Zakiyah Gaziuddin '21, Staff Writer
Zakiyah is a sophomore at here at Wakefield and this is her first year working with The Chieftain. Her interests range from makeup, clothes, writing, watching...