Sgt. Brendan O'Toole: Heroes Among Us
Wakefield was fortunate enough to have Sgt. Brendan O'Toole attend the showing of his film Running on Empty on Thursday, November 1st. After the screening, he got on stage to a standing ovation and told students to "do what you want to do. Every person who tells you that you can't do it. Use that as energy to keep going forward." He is indeed a hero among us, Wakefield.
Watch the interview below.
According to their website, Running on Empty is told "from the perspective of two brothers (Joey and Timmy Dwyer), the film depicts SGT. Brendan O'Toole during his passion driven pursuit. After a grueling year on the road Brendan completed his 3,600-mile run from Oceanside, CA to Portland, ME with a greater understanding of his country and himself."
This Veteran's Day would be a great time to share the film with family and friends. Go to runningonemptyfilm.com and purchase the film for $7. You can also get involved in other ways at runningonemptyfilm.com/get-involved.
Leave a Comment
About the Contributor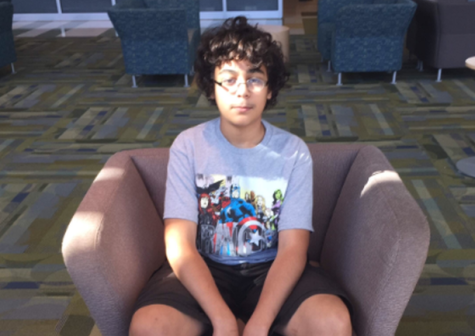 Marwan Mohamed '19, Video Crew
Marley is my nickname. I am more into the parodies. I am good at stop motion, either filming or making the models. I spent years perfecting my video craft...