Fiesta Asia Street Festival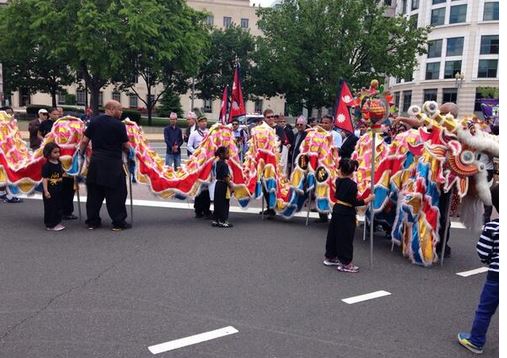 Fiesta Asia is a large street festival that has been held every year since 2006. May is Asian and Pacific Islander heritage month. The celebration is the perfect way to honor the different cultures which Asia has to offer.
"This is our fourth year going to Fiesta Asia, and I thought that there were more people than last year, and it was nice to see a more diverse crowd coming together for the event" says founder of Wakefield Asian Club, and veteran Wakefield teacher, Ms. Hsu. People of all races come to this showcase every year to admire and to taste a bit of Asian culture.
"Migrant Heritage Commission has played a huge role in Fiesta Asia, it's on it's sixth year and keeps growing strong" said executive director Arnedo Valera. Taiwan, the Philippines, China, and Japan are some of the many countries that are displayed; it's a beautiful way to show off how Asian Americans are represented in ways that people will never understand.
"I love the assortment of the different cultures!" said sophomore Jonathan Ponce; it was his first time at Fiesta Asia.