The Equal Party
The Equal Party is the new name for Gay Straight Alliance. To celebrate this launch, the Equal Party…threw a party. Everyone who came had a blast playing ping pong, bowling, and participating in a ring toss.
Sophomore and president of the club, Kaeli Williams said, "I'm gay myself; growing up…I heard a lot of stories about adults…in the LGBT community who went through high school being bullied and lost. I want to make sure no high schooler has to go through it again."
During the event, students ate, laughed, and learned about the club for next year. Sophomore and co-president, Lucia Chambi said, "Our goal is to have a float in the Gay Pride parade next year and also get more involved in the Human Rights Committee."
New members got to know each other with ice breaker activities and by sharing why they stopped by to check out the club. Junior Aleisha Bynum said, "It's important that people are aware of the non-straight community at Wakefield." Freshman Nishita Barua said, "Equal rights is for everyone…because discrimination is not only for race, it is also for sexuality."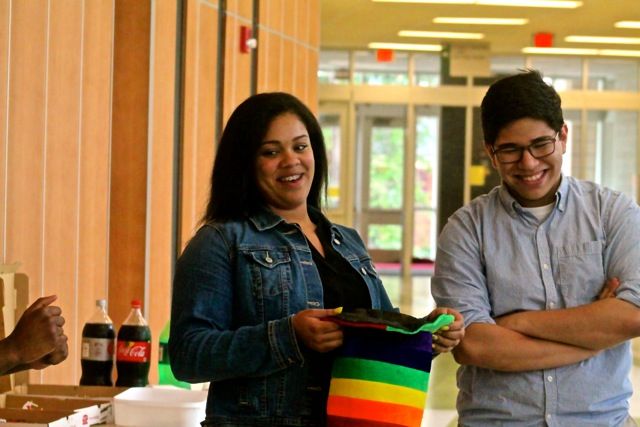 Make sure you check out the Equal Party next year. If the party last Thursday in the small courtyard across from the auditorium is any indication of the future, it is going to be a popular club.
Leave a Comment