Double Header Lived up to the Hype
On Wednesday night, the Boys and Girls Varsity Basketball teams each came out with a win over Washington-Lee High School. Girls won 46-40, and Boys won 76-64. The gym was electric. The cheer squad was key to keeping the electricity at a shockingly high level. The Superfans showed out in droves. With all that energy, there was no way we could lose!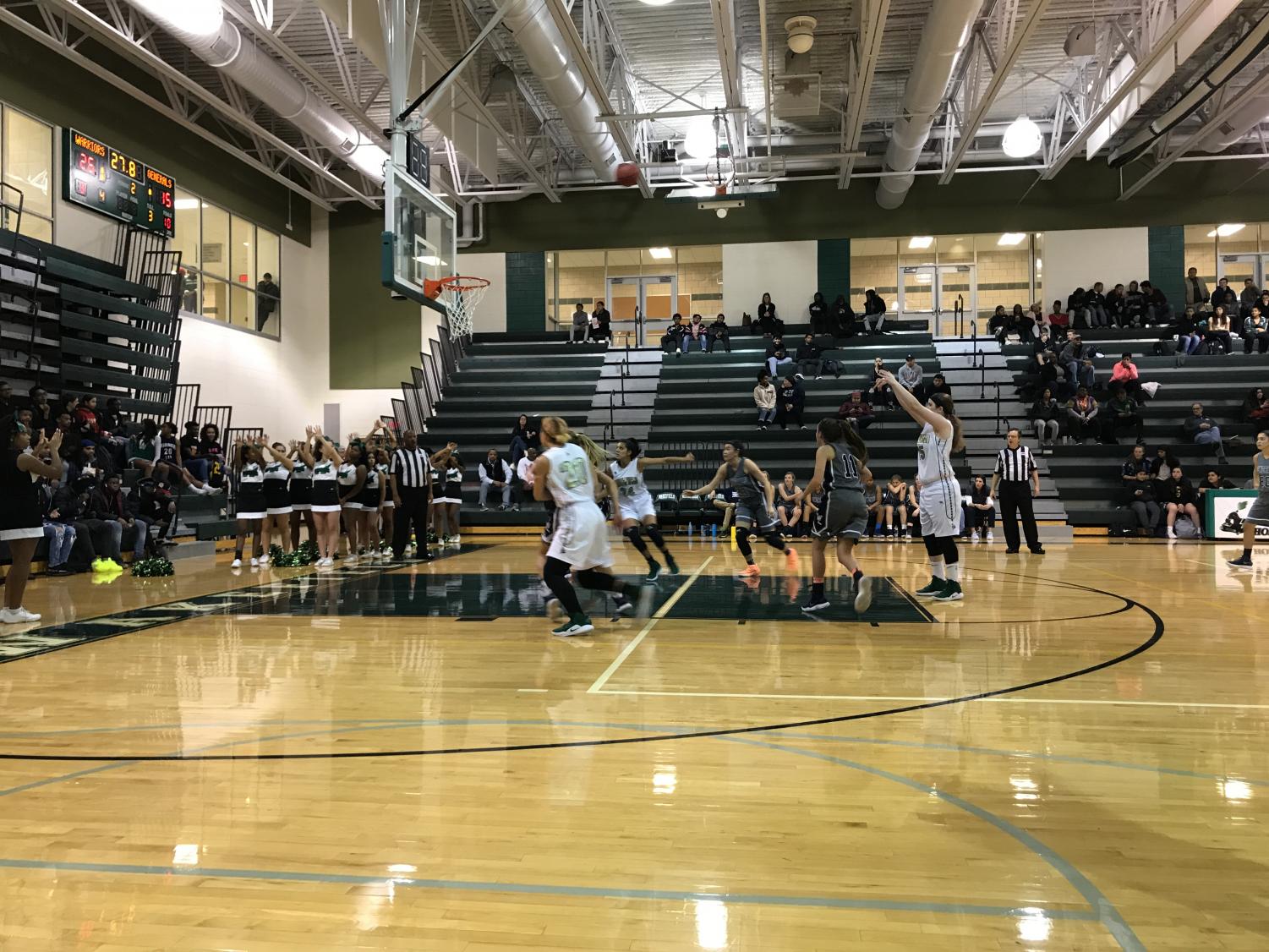 The Girls team was coming off a 2 game losing streak, determined to turn that around. For all of the Girls, this was their first time playing W-L, and they wanted to win. Sophomore Ioanna Lincoln said, "The atmosphere was amazing from the fans on both sides and the cheerleaders." It's true, the cheerleaders and superfans were ready to #protectthehouse.
Ioanna started her first Varsity basketball game that night, and she didn't disappoint. She facilitated the game well, despite getting hurt in the 2nd quarter. She bounced back after halftime, and after the game she said, "I knew that there was a lot of game left and with other teammates being out due to injuries, I had to regain my focus and play." The team has been dealing with some injuries in the preseaso and scrimmages, and it has forced other players to step up in a big way.
In the 4th quarter, W-L made a run, cutting the Wakefield lead to 4 points. Sophomore Taylor Thompson said, "When W-L started catching up, I got a little flustered, but my main goal was to make sure my team stayed in it." Wakefield held off the attack thanks to 16 points and 15 rebounds from junior and Captain Jayela Lopez. She said, "When I'm playing I'm never really thinking about scoring or rebounding. In the game, my mind is on helping my team succeed, no matter the cost." In the end, the girls beat W-L, 46-40. Taylor said, "It's a wonderful feeling to know we beat our crosstown rivals."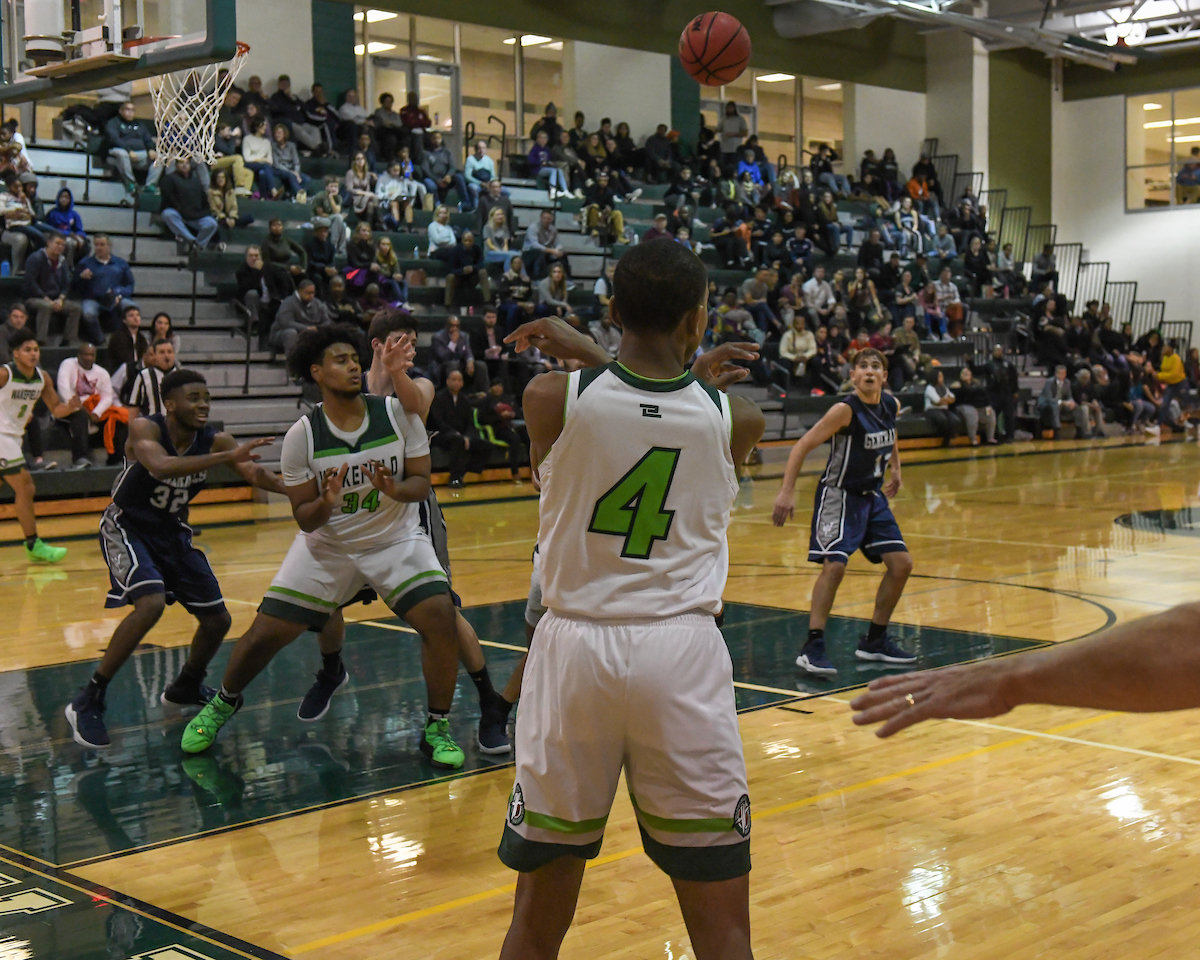 On the Boys team, the W-L vs Wakefield game is always intense. Coach Bentley used to coach under Coach Dobson (the head coach at W-L) so it is an anticipated match up! In previous year, the Boys have crushed W-L, but this year wasn't as easy. They jumped off to a strong start, ahead 18-8 at the end of the 1st quarter. With some monster dunks from Jared Watkins, (It was a thing of beauty to see Jared make those back to back dunks.) they maintained a comfortable lead going into halftime. In the 3rd quarter, W-L cut the lead to 9. Senior and captain Brody Karton said, "Their best player made a deep 3 to cut into our lead. It was frustrating, but we had to settle down, and continue to take our time on offense to get a good shot." The team did exactly what Brody said. They settled down, passed the ball around, and took open shots.
Going forward, the boys are very optimistic. They have minor things to work on. Senior and captain Gabriel Tham (Yes, another baller from the Tham Clan) said, "to continue succeeding through out the season I must take high percentage shots and continue looking for my teammates." Even when they aren't making their shots, the energy from the players is infectious and all of the fans feel it.
Both the boys and girls play tonight vs. Mt Vernon. Boys are at home, girls are away. Freshman at 4:30, JV at 5:45, Varsity at 7:30.
It's a PINK OUT! See you there, #WarriorNation!