It's Academic: Wakefield is Dino-Mite!
It's that time of year again. When Wakefield's very own students journeyed to the NBC 4 Studios in Washington D.C. for television's longest running quiz show in the world: It's Academic! This Saturday, January 12th is the airing of It's Academic on NBC 4.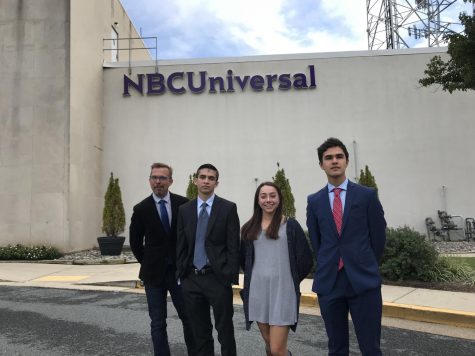 The members representing Wakefield were senior Eli Posner, senior Anne Felipe, junior Michael Farmer, and alternate Phillip Wince, who was our dino-mite mascot. This trip was a bittersweet experience for the team since it is It's Academic DC's last year filming at NBC 4 studios (which you can read about here).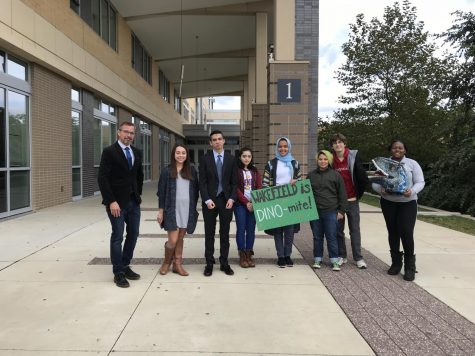 All of the member were ecstatic to attend the annual taping and excited to gain the experience. Michael Farmer said, "It was a really interesting experience, watching all the behind scenes processes of the show, seeing your face on a monitor while you answer a question. Competing on television was much different than competing in a classroom."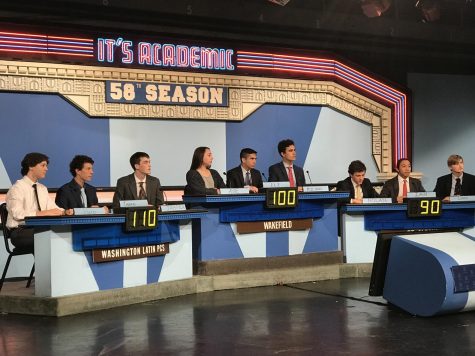 This competition was all about the fun. The members were also using it to try better themselves for the big competition in the winter. Eli Posner said, "I had a great experience. It helped me prepare for the upcoming competition and gave me an idea of the sorts of questions they will ask." Anne Felipe said, "I learned more about how to approach a question, thought-process, and strategies for buzzing in."
Phillip Wince attends Arlington Tech, but still makes the bus ride every Friday to practice with the rest of the Wakefield team. He said, "It's really fun being a part of the team and going to practices. It's like the highlight of my Friday."
Mr. Stewart, the coach of our It's Academic team was really pleased with the team and how hard they worked. He said, "I couldn't have been prouder of these puppies."
To find out which team came out on top, make sure to watch It's Academic this Saturday at 10:30am.
Leave a Comment
About the Contributors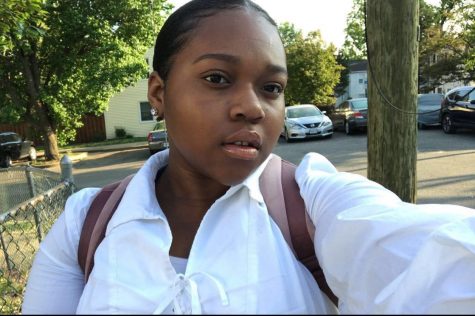 Takier George '20, Staff Writer
Takier  George is a 11th grader attending Wakefield High School. She is an unswayed believer in the power of writing. She loves to write stories, poetry,...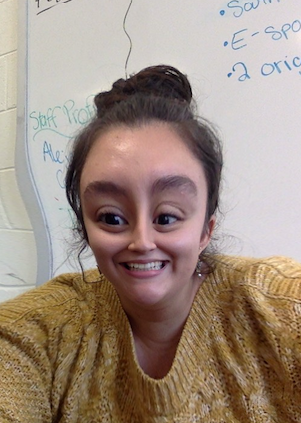 Carla Barefoot '20, Co Editor-in-Chief
Hey guys; I'm Carla. I'm a Co-Editor in Chief on The Chieftain and this my third year in journalism. I like to listen to all different genres and languages...