Afghan Women's Writing Project Comes To Wakefield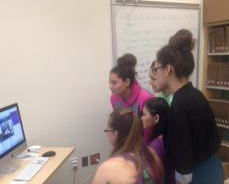 Ms. Cameron's English students learned life lessons through the Afghan Women's Writing Project this month. This program seeks "to encourage the inclusion of women's voices in Afghanistan's national dialogue, and to support the women in forming a community within Afghanistan, and becoming part of an international community beyond their own border" said Ms. Cameron.
When asked how she got involved in AWWP, Ms. Cameron said "I starting looking into it last year because my students were reading the Kite Runner, and we started writing about Afghanistan. I wanted an authentic project to do, so I chose the AWWP because they get to directly communicate with women in Afghanistan." She brought the idea with her to Wakefield this year.
This project was definitely life changing. Some students spoke about how glad they were to be apart of this experience and participate in the dancing and acting that takes place during this project. The most memorable area of the exchange seemed to be listening to the incredible stories of these powerful women first hand. "When most people hear 'Afghanistan', they just think war, so it's inspiring to hear these women talk about their lives." said Junior Elizabeth Zetlin. She continued, "It's an entirely new experience when you hear the real live struggles of these women and all that they've gone through just to tell their story."
Some put their lives into perspective and feel grateful when they listen to these women's stories. "You learn that not everyone has the same privileges as you, and that some people actually have to make large sacrifices in their lives to do simple things that we do. It really makes you realize things about yourself; it really opens your eyes" said Ms. Cameron.
The AWWP allows people from around the world to connect with Afghani women, and allow their voices to be heard. Not only does this benefit the women involved, but the students who experienced this also learned authentic lessons by connecting with these brave women.
Find out more about the writing project here.
View Comments (2)
About the Contributors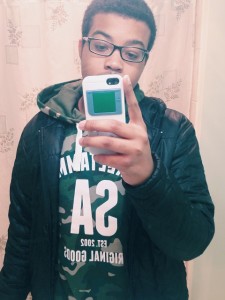 Fabio Marte '16, Staff Writer
"Journalism can never be silent. That is it's greatest virtue and it's greatest fault." -Henry Antole Grunwald