The Big Three Give Advice on Getting College Scholarships
Who doesn't love free money? With college application season over, many students are looking for creative ways to lower the cost of their college education. There are thousands of scholarships out there for just about anyone! Thankfully, here at Wakefield we have three amazing people you can work with to find scholarships: Mr. Beitler, Ms. Maitland, and Mr. Clisham. If you're willing to put in a bit of effort, the payoff will be great.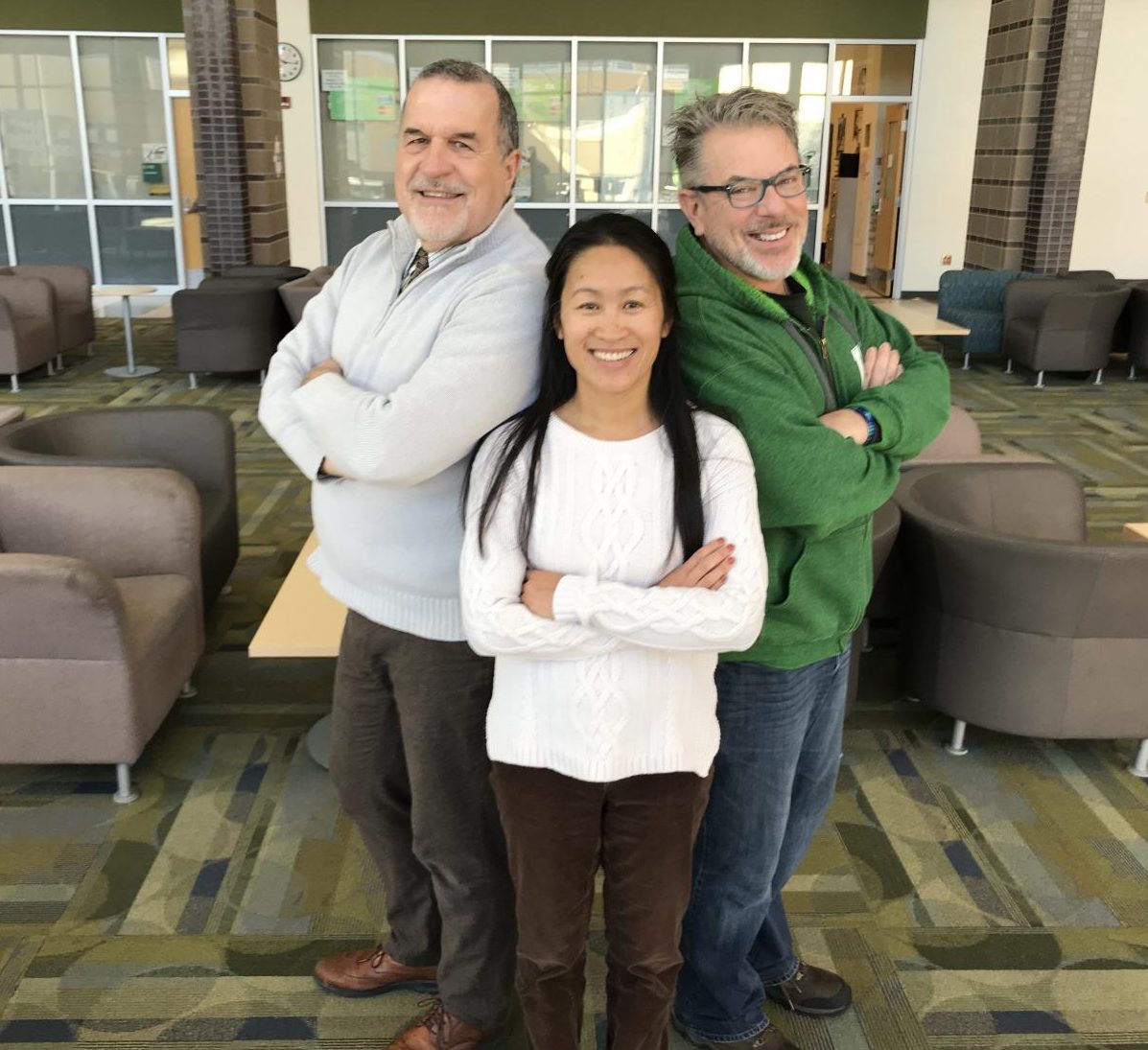 Before you begin the scholarship search, it's important to have all your materials ready. Mr. Beitler said, "It doesn't take that long to complete an application for scholarships if you have your resources together. You can often use the essays you've written for colleges and just tweak them, and you already have the teachers and counselor who've written letters of recommendation for you." Mr. Clisham said, "Students probably don't know how important their resume is…It's the one time that you get to throw everything on a piece of paper…to impress someone, and they will give you money, so why not do it? Get your resume together!" Get involved to make sure you've got a well-rounded resume. Ms. Maitland said, "Branch out and do things outside of the classroom, whether it's here at school or out in the community, because that helps your scholarship application stand out." If you've completed all these tasks, the rest of the process is not even a challenge. The work that getting your materials together takes is well worth it. As Mr. Beitler said, "If it took you an hour a week to apply for $1000 worth of scholarships over the course four weeks, you're essentially getting paid $250/hour for that effort. That's a good use of your time."
Once you've gotten the basic materials together, it's time to begin the hunt. Mr. Beitler said, "Generally speaking, it's best for students to apply for scholarships that are local rather than national. National scholarships are usually worth a lot more money, but they are more competitive. That doesn't mean that some students shouldn't apply for extensive scholarships because they have a track record that might allow them to receive them." If you're having trouble deciding, email the Big Three: Mr. Beitler ([email protected]), Ms. Maitland ([email protected]), and Mr. Clisham (John [email protected]).
After you've found a few that you think may be a good fit, it's time to get organized. Ms. Maitland said, "Make a list in Excel or Google Sheets and capture the name of the scholarship, the due date, and the requirements of it. Also, make sure you update your resume all the time with awards, experiences, and jobs so that you have one place to refer to and have accurate information to share with the scholarship." Each scholarship may have different additional requirements, so it's really helpful to have everything laid out in one place.
In addition to working with the Big Three, here are just some of the many ways you can find scholarships online:
Using the College Board's Big Future Scholarship search, you can find over 2,000 scholarships totaling over $6 billion. You can filter by entering personal and academic information, and the tool will match you to the scholarships you seem best qualified for.
Want to focus in on scholarships here in Arlington? Check out the Arlington Community Foundation scholarships*. With just one application, the Arlington Community Foundation connects you with 70 different scholarships. You're automatically considered for every one that you're eligible for, and the requirements range from being interested in STEM to having family members in the military, so there is something out there for everyone. *While the deadline for this year has passed, underclassmen can create their accounts here anytime.
What about opportunities right here at Wakefield? The Wakefield Education Foundation offers students scholarships ranging from $4,000-$10,000 based on the type of higher education you plan to pursue. The application can be found here, and is due May 9, 2019.
No matter what your interests, there is sure to be something out there! Seniors, if you haven't applied yet, now's the time!
Leave a Comment
About the Contributor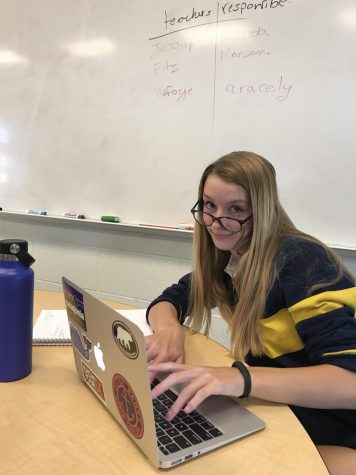 Grace Jones '19, Staff Writer
Hi, I'm Grace! This is my first year on the Chieftain and I'm a senior. I like to play soccer, walk my dog, and eat chimichangas. I like writing about...