The No Delivery Policy: Students Mustard The Strength To Eat School Lunch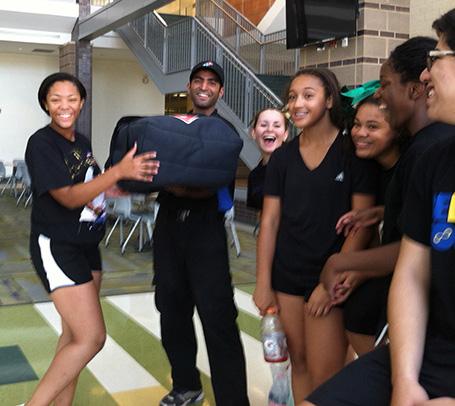 Lunch: this is the most enjoyable part of the day; not only are students given the opportunity to socialize, they can also chow down on great food! There are huge changes to lunch in effect this year. There is no delivery service, and three (instead of two) lunch shifts at Wakefield. The no delivery policy seems to be getting the most heated student reactions.
Dr. Willmore said, "delivery service was negatively impacting the environment here at Wakefield.  Students were leaving class to place food orders, other students were arriving late to class…trash was being left throughout the building."
The quality of the cafeteria food has been a hot topic here at Wakefield. Senior Neyda Barahona said, "The school lunch is gross and isn't nearly enough food to fill a student up. I remember once they gave us just two chicken nuggets…What's that, an appetizer…?!"
School lunch has been the subject of complaint since school lunches began, but that may also be subject to change.
Dr. Willmore has heard student concerns about the cafeteria offerings. He said, "the cafeteria manager and I met several times throughout the spring to discuss food options and ways to make the food more appealing to students."
It isn't just a Wakefield thing either; "the non-delivery policy is now standard for students at all APS schools. Both APS and the Arlington County Government have set goals to improve the quality and the nutritional value of meals and snacks in the schools." said the principal.
Many students at Wakefield are not happy with this new rule, even if it is for all of APS. Senior Wendy Berrios said, "There aren't enough meatless options, if I didn't have enough time to make lunch one day, I was able to order food…now [I] don't have that."
How will administration enforce this new rule? Dr. Willmore said, "We will notify the restaurants, and inform them that their drivers may not enter Wakefield property- it is a violation of federal policy to have food sales on school property during the hours that the cafeteria is providing food service."
Keep an eye out for the new options in the cafeteria line. Are they worth the money? The lunch conversation is not over according to the man in charge. Dr. Willmore said, "We will continue to collaborate throughout this school year and will solicit feedback and suggestions from students."
View Comments (3)
About the Contributors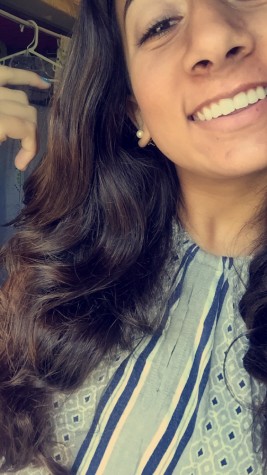 Taylor Memon '18, Broadcast Journalist
Taylor plays soccer for the Arlington Chaos Red and Wakefield's Varsity team. She has been doing Broadcast Journalism since the 6th grade at Gunston Middle...