Sweet Valentine's Day Desserts: Upgrade Your Gift Giving
A box of chocolates and bouquet of flowers are the cliche gifts of Valentine's Day. They are ok, but not a lot of thought goes into these gifts. It's time to step it up; give a better, more heartfelt, gift to your loved ones.
Here's a list of suggestions for desserts you can make for Valentine's Day.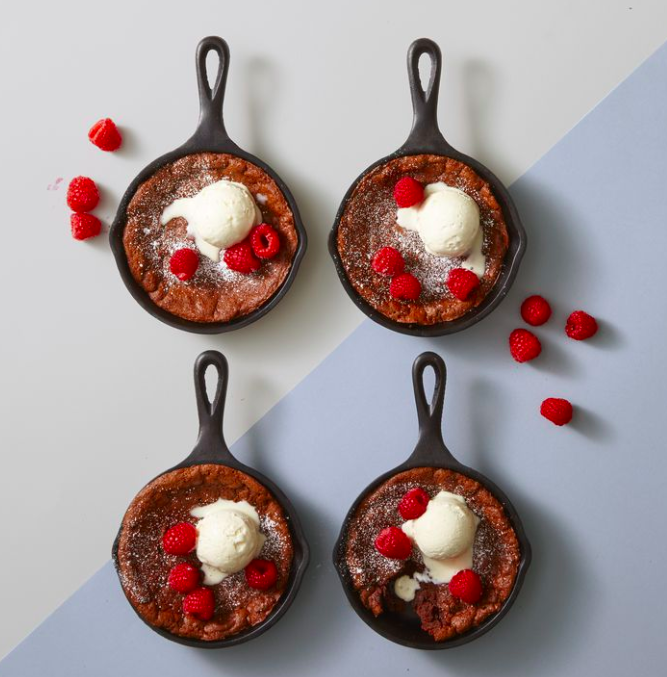 Molten Chocolate Skillet Brownies
Ingredients:
1/2 c. 

(1 stick) butter, cut up

8 oz. 

dark chocolate (50% to 65% cacao), finely chopped

4 

large eggs, separated

2 tbsp. 

unsweetened cocoa

1 tsp. 

vanilla extract

1/4 tsp. 

salt

2/3 c. 

sugar
Find exactly how to make this here.
(Note: Serve it with raspberries and vanilla ice cream)
Also, you can buy the mini skillets on Amazon.
Mini Rosebud Cupcakes
First, Start by making your favorite cupcake batch.
Ingredients for the buttercream frosting:
1 lb. 

confectioners' sugar

1 c. 

unsalted butter

2 tbsp. 

heavy cream

2 tsp. 

pure vanilla extract
(Note: use red sour candy strips to make the mini roses)
Find how to exactly made them here.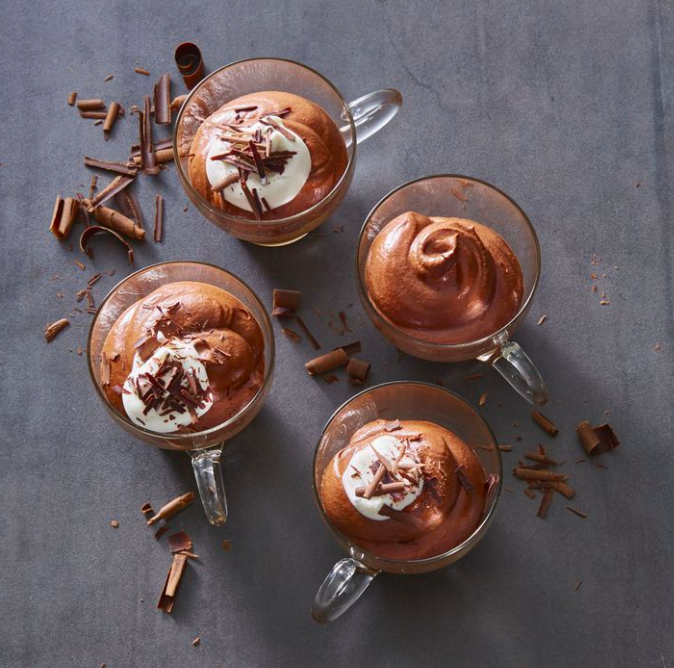 3-Ingredient Chocolate Mousse
Ingredients:
8 oz. 

bittersweet chocolate (70% cacao or higher), chopped, plus chocolate shavings

30 

regular-size marshmallows

2 c. 

heavy cream
Don't forget to follow these directions.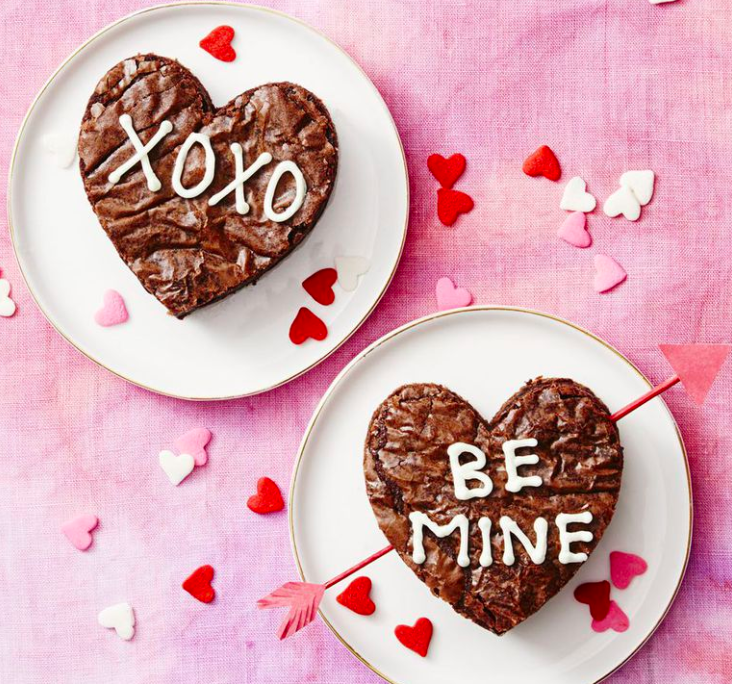 Valentine's Day Brownies
Ingredients:
3/4 c. 

butter

4 oz. 

unsweetened chocolate
4 oz. semisweet chocolate
1/2 c. all-purpose flour
1/2 c. unsweetened cocoa
1/2 tsp. salt
6 large eggs
1 c. granulated sugar
1 c. packed brown sugar
2 tsp. vanilla extract
Find the instructions here.
(Note: You can find the heart-shaped cookie cutter on Amazon)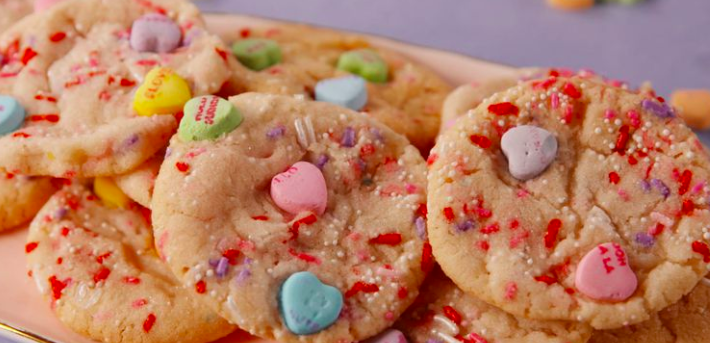 Conversation Heart Cookies
Ingredients:
1 

(16.5-oz.) tube sugar cookie dough

1/4 c. 

Red, pink, and white sprinkles

1/2 c. 

Granulated sugar, for rolling

2 

boxes conversation hearts
Here are the instructions for this recipe.
If you want more desserts, then visit this website for more sweet ideas!
Happy Valentine's day, Wakefield!