Students Shot Put Their Way Into Regionals
Our Wakefield Warrior Track and Field Athletes launched their postseason run into districts showing that not everything should be focused on track; field events are just as exciting. Both Girls and Boys teams have advanced onto Regionals, making a mark for themselves in the history books.
Field events don't always get the amount of recognition they deserve. Mostly due to the fact that not everyone is interested in participating. All with the exception of juniors Faith Achugamonu and Luis Aliaga-Corvera. Both were easily attracted to this event because of the noticeable mix of strength and speed from the coaches. Faith said, "It's all about speed and strength," and this makes sense because they're throwing a 8-12 pound ball from a stationary position. Luis said, "countless hours have been put inside the weight room. Lifting weights is crucial for us athletes as you need it to ultimately succeed in this sport."
There's a certain technique to throwing far as well. Faith said, " Along with strength you also need a tight spin or jump for the best results." Luis shared even more tips on how to shot put; "You always want to maintain a good stance and ultimately twist and through as hard as possible."

With the vast amount of time both boys and girls have put in all season, they're looking forward to moving on even further and achieving their  main goal which is to get to States.
Be sure to support our Winning Warriors and the entire track team as they move on to the Regional tournament coming up on February 11th.
UPDATE: The Regional Tournament was moved to Wednesday, 2/13 and Thursday, 2/14 at the PG Sports Complex.
Leave a Comment
About the Contributor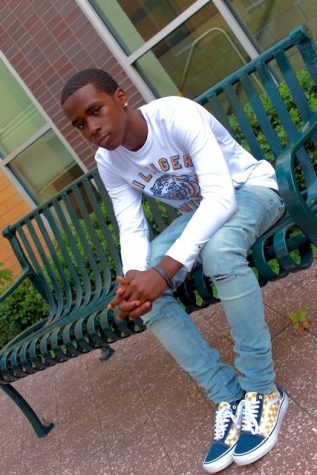 Chris Cooper '20, Staff Writer
Chris Cooper is a junior in the class of 2020. His favorite sport is basketball. In his spare time he's usually playing basketball, but if not, he's hanging...