The Summer Of My Content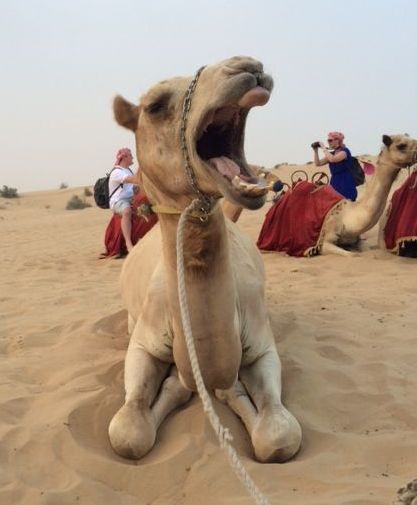 Summer. It is over now, but so many of us went to so many interesting places. I spent two months in Dubai this summer and couldn't become sick of it because of so much to see and do. The fresh cultural Arabic food is definitely going to be missed. But the hot frying summer weather won't, or the squirmy lizards that try to sneak their way in the house. It was my fifth time visiting and I fall in love with it more and more each time.
Dubai is located in the United Arab Emirates; it's bordered along the southwestern side of Saudi Arabia. It's a beautiful Middle Eastern city, adjacent to the Persian Gulf. It's one of the seven emirates that make up the UAE.
A variety of giant marbled mosques catch your eye at every street. Prayer alarms occur five times through the day, and can be heard even if you're in the mall or in the car listening to the radio.
The city welcomes anyone and everyone, and enjoys the wide range of diversity between the different cultures and backgrounds. The month of Ramadan is the best time to be here. Malls are open till past midnight and some restaurants are open till 3am for those who can't eat after sunrise. Fridays are considered the holy days for Muslims. The streets are blocked by cars and people just to step in the mosques for the 10 minutes to join in for Friday prayer.
Dubai is known for its wide range of tourists coming to see the extravagant city. The world's tallest building, the Burj Al Khalifa, stands tall next to the Dubai mall, also known as the world's biggest mall! The mall contains the largest Candy store and indoor aquarium. The first 7 star hotel is called the Burj Al Arab, which is in the shape of a sail. The UAE has the largest theme park called Ferrari world which includes the fastest roller coaster! Palm Jumierah is a man-made Island in the shape of a beautiful Palm Tree. My aunt has lived on the Palm for almost 7 years now, and has the most beautiful backyard view of a beach and the colorful sunset over the Atlantis hotel.
Share your summer adventure below, or email the Chieftain at [email protected] to be included in an article.