Wakefield Wrestling: Crushing the Competition!
The Wakefield Wrestling team has been crushing it! They have been working hard all season, and it is paying off. In the past few weeks they have competed at the District and Regional tournament, and  States is today at Rock Ridge and tomorrow (Saturday) at Robinson. Meets start at 10am. Wish our boys luck as they compete at the State level.
11 wrestlers placed at Districts. Wakefield had 4 District champions: Kowshik Barua (113), Steven Rochard (145), Vincent Galang (152), and Loranzo Rajaonarivelo (160). The award winning recognition didn't stop there, Ejaz Qureshi (120), Simon Enkhbold (138), and Milo Clark (195) placed second. Badhan Barua (220) placed 3rd, and Patrick Durand (106), Alexis Castro (126), and Carlos Seyes (182) placed 4th. This was the best showing Wakefield had at the district tournament in over 25 years!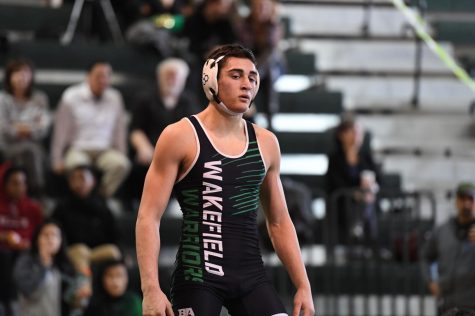 Last Saturday was the Regional tournament. Wakefield had 3 Regional champions! Steven Rochard (145), Vincent Galang (152), Loranzo Rajaonarivelo (160) continued their domination from the District championship. There were also several runner ups: Kowshik Barua (113) and Simon Enkhbold (138) placed 3rd. Milo Clark (195) placed 5th and Badhan Barua (220) placed 6th. 5 wrestlers moved on to States.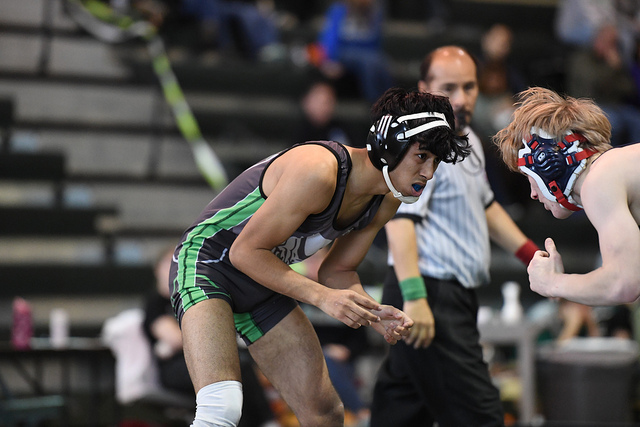 Senior Loranzo Rajaonarivelo is one of the team leaders. He got his 100th win just the other day. He said he knew it was going to be his 100th going into to it, but he knew he had to remain calm. "It was just another match to me, because you have to take it how it is, but after I won, I was like 'Hey, that was my 100th win. That's pretty cool.'" Loranzo is one of the best wrestlers Wakefield has ever had on the team. He has multiple division 1 scholarship offers and is waiting until after the season to make a decision. His goal is to make All- American this season. Last season, he was two matches from that title. Wish him luck!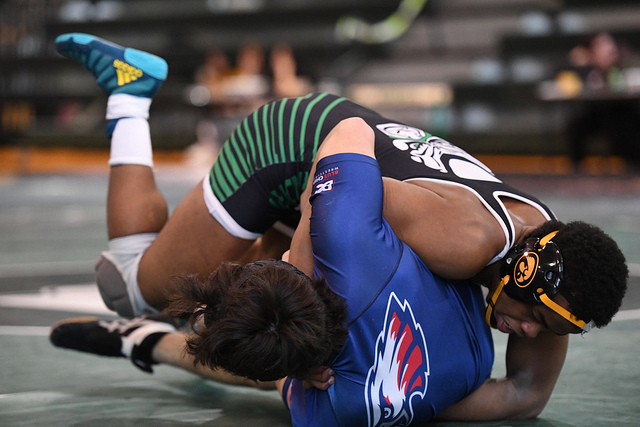 Wrestling is an intense sport. There is the obvious physicality that is taxing, but there is also a mental game that the wrestlers have to work on. Loranzo has a mantra he says to himself before big matches. He says, "No one dedicated as much time as you, no one did the amount of conditioning you did, no one worked with the coaches you did, no drills the way you drill, and no one has what you have inside your head."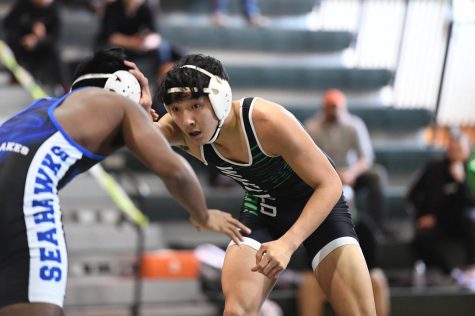 They are in the final stretch now. States is this weekend. Three big tournaments in only a few weeks is a lot of wear and tear on a person physically and mentally. Loranzo said he follows the words of the great Bruce Lee, "You gotta be calm, but you gotta be ready." The Wakefield Wrestlers are ready to dominate on the mat!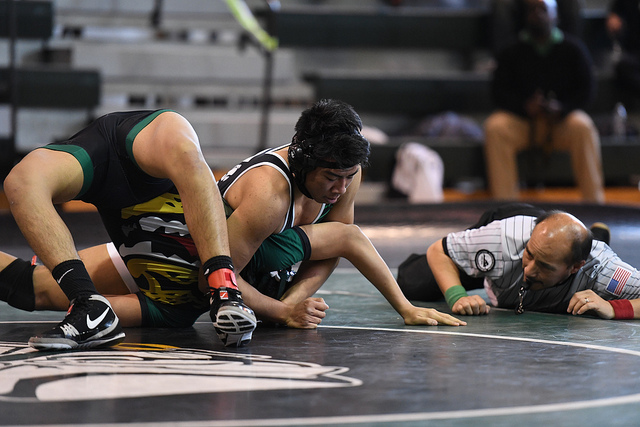 Remember these wrestlers names. We are seeing some future Olympians in action. Good luck at States! Follow their progress @WHSwrestling53.
Leave a Comment
About the Contributor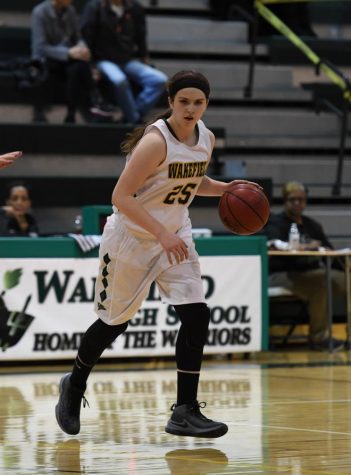 Hannah Foley '19, Staff Writer
Hi, my name is Hannah. I am a senior and this is my second year as a staff writer on The Chieftain. I'm also the captain of the basketball team and a student...