What's Going On, Virginia?
Virginia… what?
Between Governor Ralph Northam, Lieutenant Governor Justin Fairfax, Attorney General Mark Herring, and First Lady Pam Northam, Virginia has been the cesspool that racism has been living off of for the last month.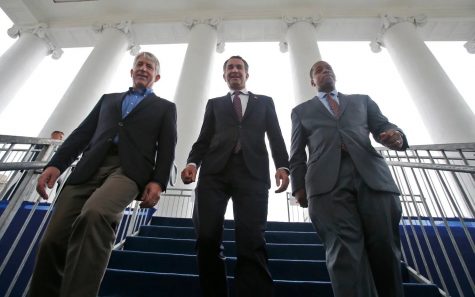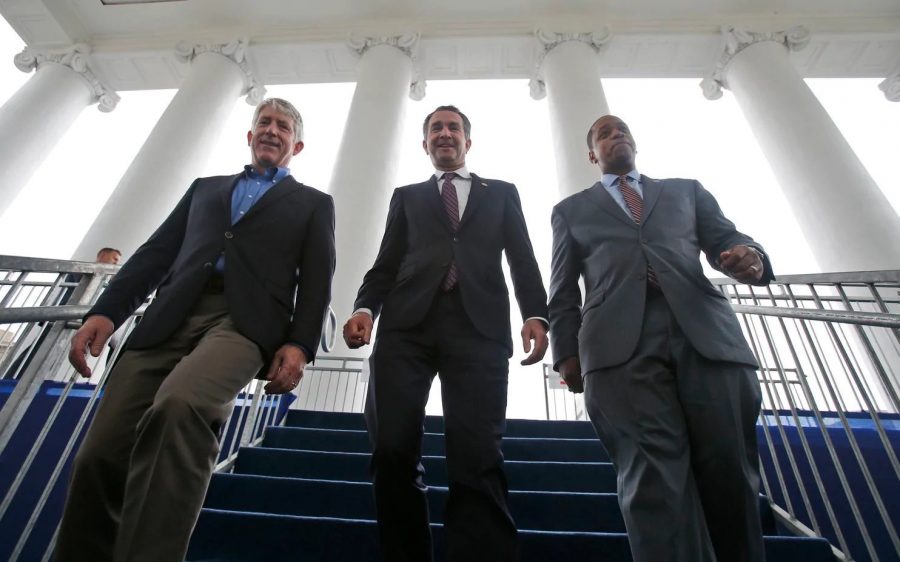 On February 1st, a photo of Governor Ralph Northam's yearbook page surfaced. On the page, there was a picture of a person in blackface and a person in a KKK costume. Northam claims neither person was him, but that he had done blackface for a Michael Jackson costume. Calls for him to step down came quickly and in large numbers. He is still in office.
If Northam resigned, Lieutenant Governor Justin Fairfax would be next in line to be governor in the interim. Soon after Northam's blackface scandal, people started calling for Fairfax's resignation as well. Vanessa Tyson, a professor of politics at Scripps College, is accusing Fairfax of sexual assault. Five days later, a woman named Meredith Watson also accused Fairfax of sexual assault when they were both in college at Duke University. According to The New York Times, on February 24th, Fairfax made a statement comparing the accusations of sexual assault and calls for him to step down to "political lynching", essentially comparing himself to lynching victims.
If both Northam and Fairfax were to step down, Virginia Attorney General Mark Herring would assume the role of Governor of Virginia, until he got wrapped up in a scandal as well. Herring was one of the voices calling for Northam's resignation, but only 4 days after Northam's photo was released, there were rumors of a photo of Herring in blackface. Herring admitted to wearing blackface at a college party, adding that he was "deeply sorry" for the pain he had caused.
Just last week, Mrs. Pam Northam, the First Lady of Virginia, joined the series of scandals. While giving a tour of the governor's mansion to a school group, she  explained that the mansion used to be a slave plantation where they grew cotton. While explaining this, she turned around and handed cotton to two African American students. According to The New York Times, she then asked the tour to  imagine "what it would be like to be a slave picking the crop." This just adds to the lack of sensitivity shown from the governor's office over the harm they have caused the African American community in the last month.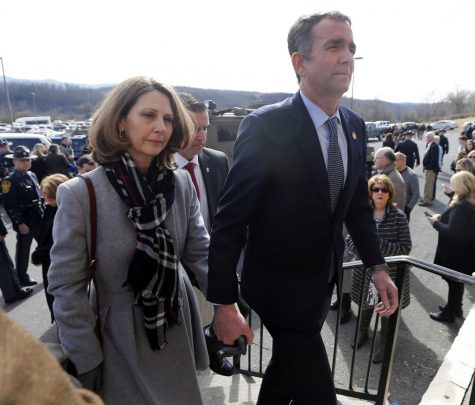 These are some of the highest ranked people in the Virginia state government, and they have all been called on to step down. But the call hasn't been loud enough. All three have not stepped down and have released statements that they do not intend to step down. These men need to set an example for not only other men, but young boys across the country.
Mr. Northam and Mrs. Northam, you gained the trust of the African American community during your campaign with the knowledge of this skelton in this your closet. If anyone else did this you would be outraged and calling for their removal. Why do you think that you are an exception?
Mr. Fairfax, own up to what you did. Or if you didn't do it, at least don't try to compare the ridicule you have gotten to the horrifying and inhumane killings of African Americans.
Mr. Herring, when Mr. Northam was accused of wearing blackface you called for him to step down, why are you any different? Do the right thing.
All three men are prominent member of the Virginia Democratic Party and this upcoming Virginia election will be a possible swing for the state legislature. The Democrats have the chance to take the Virginia House and Senate, but if people don't trust the current democratic leaders, the candidates are already at a disadvantage.
Virginia has a deep seeded history of racism, if these moment are ignored then harmful prejudices remain acceptable in this state and country. Stop hunkering down and trying to wait it out; man up. The people in charge need to help change the world, not slow down the change.