Winter State Athletes Made Their Mark This Season
The Chieftain got an exclusive interview with Wakefield's Athletic Director, Ms. Deskins about our Winter Sports season. Since five of the seven teams made it to State Competitions, there is a lot to celebrate. Luckily, the Winter Sports Banquet is tonight at 7pm in Wakefield's Cafeteria, so everyone will get to do that soon.
"The Winter Sports teams crushed it; almost all of the teams went to States, repeating and even growing on what they accomplished last year" said Ms. Deskins at the start of the interview.
Swim and Dive, Gymnastics, and Wrestling all had State Competitions on the same weekend. Track competed the next weekend, and our Theater students competed for the first time at the State level on March 2nd.
Gymnastics
The Gymnastics team had a phenomenal season with many great performances. Two of our Warriors even made it to States, Gabby Spranger and Gabby Watts.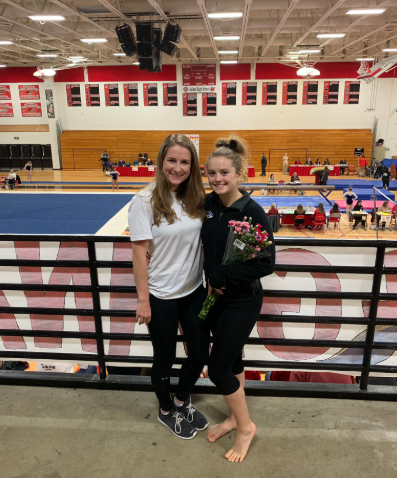 Unfortunately, Watts was unable to compete due to a schedule conflict. Gabby Spranger scored a 9.375 on the vault. She said, "Making it to States means that your months of hard work as an athlete have paid off and that you have the chance to challenge yourself in your sport against the best of the best."
 Ms. Deskins said, "Gabby made us so proud." Gabby Spranger worked very hard throughout her 4 years with the Wakefield Gymnastics team. There were many ups and downs but in the end, it was all worth it. Gabby said, "Having gone from a team of four my freshmen year to a team of 11 my senior year, I knew our team's potential was much higher and that we finally had a chance of winning districts and placing high at regionals." 
Competing on a team for 4 years will bring many great memories that the athletes will take with them forever. Gabby said, "I will never forget the shocked faces of my teammates when they announced that we were District Champs, I was so proud of everyone for their hard work and dedication."
Swim and Dive
There were 6 students who went to States for Swim and Dive, 4 managing to place. They had to out dive and outswim their opponents just to make it to States. The 4 to place were the divers, Antonia Kotliarov, Justin Clark, Anne Kumashiro, and Jack Kumashiro.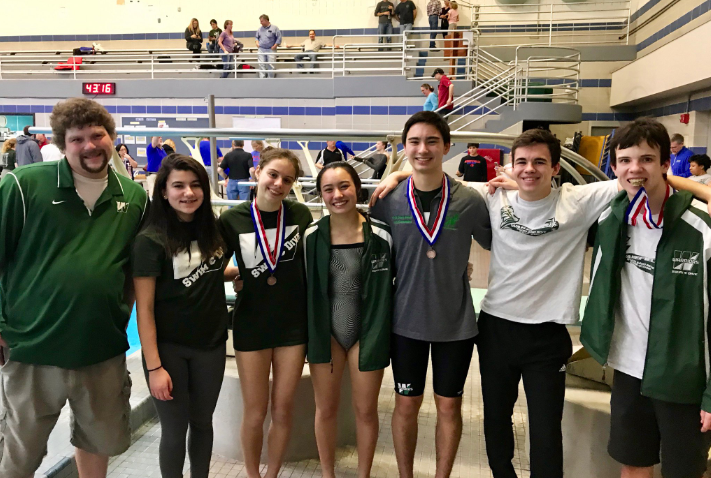 When asked about what it meant to go to States Anne said, "It means a lot to me because I had a really rough start at the begining of the season." She started the season with a concussion, so she couldn't start as strong as she wanted. Jack was just honored to be there; "It's a sport I love, so it lets me know that the hard work is paying off."
The 4 divers had all been to states previously, so it wasn't anything new for them. Antonia said, "It was nice how all the girls during the meet supported each other…we all kind of bonded even if we hadn't talked before." Justin was very glad to make it to States for his 4th straight year, and was used to the pressure. Justin said, "I will also remember my strong 3rd place finish to close out my high school diving career." He represented Wakefield and HB Woodlawn very well.
Ms. Deskins was very proud of all the swim and divers who competed at States.
Wrestling
Senior Loranzo Rajaonarivelo (1st place, State Champion), junior Vincent Galang (2nd), and junior Steven Rochard (3rd) finished off the season with strong performances at States.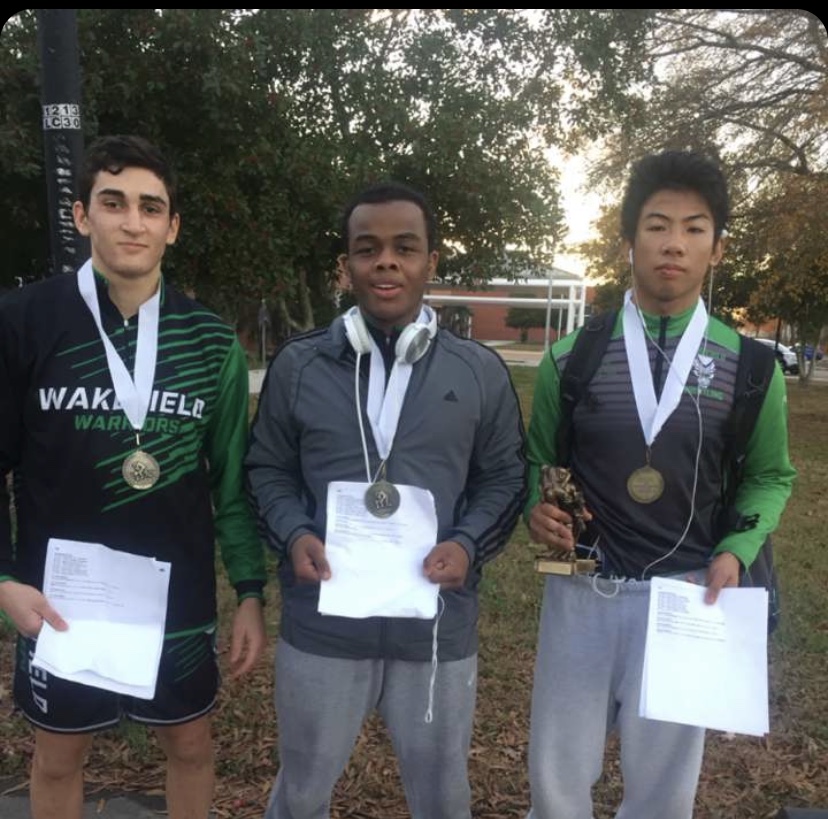 Loranzo dominated during the season going 40-0 for the 160 lb class. He did what all athletes want to do, and that is leave States as the Champion. When asked when he knew he would win he said, "I have always known I would win the championship since I was in 7th grade, but it really solidified with me when I finished 3rd last year… I was like Loranzo this is yours next year." He is the first wrestler to do so in 40 years. His reaction was priceless, in Ms. Deskin words, "It was amazing to see Loranzo's reactions, running and jumping into Coach Humphries' arms and crying." Amazing season indeed, wrestlers!
Congrats on making history, Loranzo. For more information on Loranzo's state championship match, click here.
Vincent, who finished 6th last year in States, did a lot of work in the offseason. "I wrestled all year round went around the country trying to wrestle the best guys I could find. I just did a lot of training physically and mentally." It paid off as he finished 2nd place in the 152 lb class. When asked what he wants to do next year he said, "At the end of the day, win or lose, as long as I had fun I'll be happy with myself." Good luck next season, Vincent.
Steven Rochard had been sick the week of the tournament. When reflecting on the day he said, "I knew it was going to be my toughest match, and I prepared myself. It just didn't go my way this time." Next year, Steven.
Track and Field
Wakefield's Track and Field also had a solid year. Multiple athletes performed phenomenally throughout the season allowing them to get a chance to compete at States. Joshua Sutton and Isaiah Mefford where the two athletes who placed at States.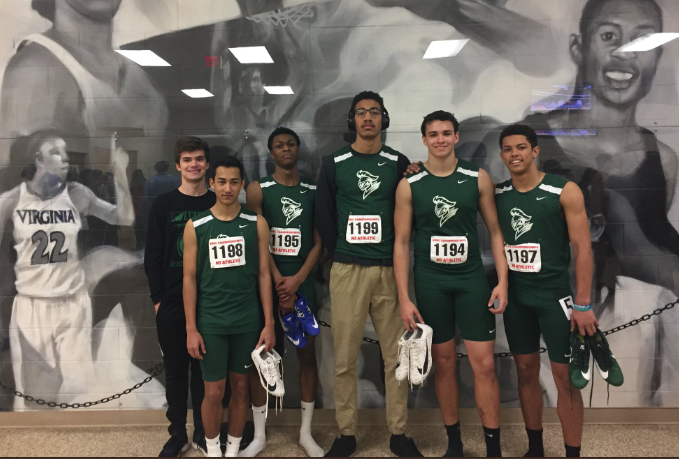 Ms. Deskins said, "The track and field season has been rewarding." Joshua Sutton was the State Champion in the indoor high jump. Josh said, "It was an amazing feeling. I knew I had won when I started running. I felt it." Isaiah Mefford placed 8th in shot put. Shotput is not Mefford's main event but it did not stop him from competing with the best of the best. He said, "Competing at states was way more stressful than regular meets because of the strong competition." He also said, "Unlike regular meets, there was a lot of companionship and encouragement between the different schools. It wasn't like we were all rivals." It is great when people can come together and have fun in competitions of that level. 
Theater
Our Theater department also performed at States, for this first time in the history of Wakefield! They performed a 35 minute one act musical titled, "Runaways".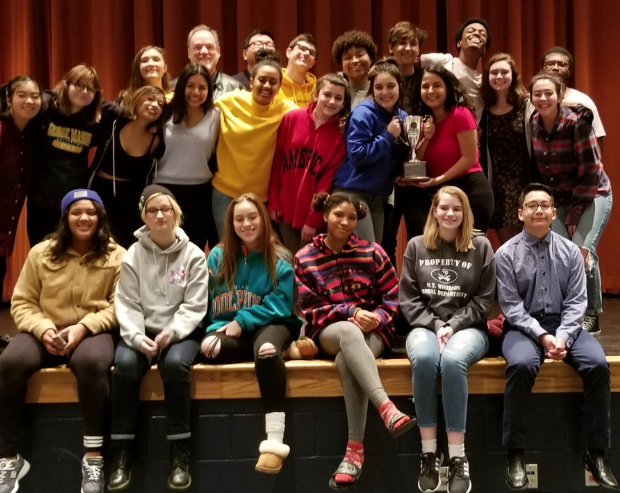 Ms. Deskins said, "It's really nice to see our theater group get the respect for doing a musical." The actors won first at Regionals, first at Super Regionals, and were favored to win at States. They got third place, and Ms. Deskins gave some insight into that score; "It's really subjective, like gymnastics and dive because it's based on the judges." The students are happy they had the opportunity to perform at the State level as many of the students are graduating this year. What did Ms. Deskins say of the performance? "Our kids just killed it." 
Senior Samantha Rios won Best Actress at States. Of this experience she said, ""I will always remember that Saturday's performance was the BEST performance of Runaways. We had so much energy, so much determination to win, and even though we placed third: we were the real winners at VHSL. Oh my gosh, I'm so honored and proud to have been in such a hardworking group, we all really grew closer together, formed stronger bonds, and made Wakefield Theatre history!!" We are all proud of you and Mr. Gillespie, Wakefield's veteran Theater teacher.
The Winter Sports season was very successful. Ms. Deskins' final words were, "5 out of the 7 winter sports teams got the chance to compete at States, that's not a bad record at all. Who knows what the spring will bring…" 
Leave a Comment
About the Contributor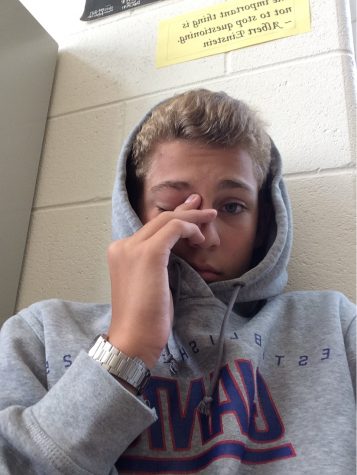 Cason Poythress '20, Staff Writer
Cason is a freshman and in his first year as a staff writer for the Wakefield Chieftain. Cason Plays football for the freshman football team and also plays...