What You Need to Know about the 2020 Presidential Candidates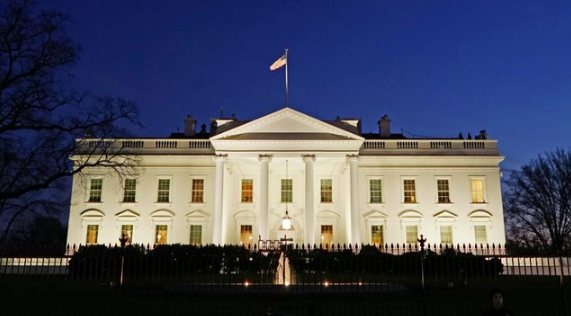 With the 2020 presidential election fast approaching, more and more candidates are throwing their hats in the ring. As of now, ten men and six women have officially announced their plans to run. Now is the time to learn about the upcoming election and candidates.
Right now, there are only two Republican candidates in the running!
Donald Trump (72)  Trump would continue to pursue the issues that he's addressing now; building a border wall, withdrawing troops from overseas, and removing the U.S. from international deals on climate change and international trade. President of the Wakefield Republicans Club, senior Zach Saltos said, "Trump essentially secured wall funding. Had he not delivered on that, his presidential bid would be over." 
William (Bill) F. Weld (73) – Weld ran for VP in 2016 on the Libertarian ticket, but it is undecided if he will challenge Trump on the Republican ticket, or run as a Libertarian. Weld is a harsh critic of Trump, and is a supporter of fiscal restraint, free trade and moderate immigration reform.
Currently there are a considerable number of candidates from the Democratic party. With a total of 14 in the running, Co-President of Wakefield Young Democrats, senior Hannah Jones is apprehensive. She said, "it does concern me that there are so many. We need one candidate that we can rally behind."
Cory Booker (49) – Booker is a senator from New Jersey, and has always been a large advocate for reformation of the criminal justice system. He is known for being a talented orator.
Pete Buttigeig (37) –  Buttigeig is the youngest male in the race, and the first openly gay candidate to run! He strongly embraces his "millennial" generational identification and his policies focus on climate change and economic opportunity. 
Julián Castro (44) – Castro opted out of running against Ted Cruz back in the 2018 midterm elections. He continues to support "medicare for all" and believes in a universal pre-k system. However, the race has yet to begin and he is already lacking in funds for campaigning.
John Delaney (55) – Delaney is a former businessman and congressman for the state of Maryland. One of his biggest issues is that he's relatively unknown. He describes himself as bipartisan, but leans towards liberal ideas such as universal health care. 
Tulsi Gabbard (37) – Gabbard is a congresswoman from Hawaii, as well as the youngest woman in the race! She has already encountered controversy over her choice to meet with Syria's president, as well as having to apologize for homophobic statements and past work with an anti-gay advocacy group. Her central focus is opposing US military intervention overseas.
Kirsten Gillibrand (52) – Gillibrand is a senator from New York who has proclaimed herself as "the best candidate" to take on Trump. She has come under fire however, for her previous NRA "A" rating. She is also a strong advocate for victims of sexual assault, and her agenda centers on women's equality and opportunity in society. 
Kamala Harris (54) – Harris is a senator from California who shot to fame for her tough questioning of Trump's cabinet nominees, and later, his supreme court nominee, Brett Kavanaugh. She has publicly admitted to marijuana use, and recently introduced a middle class tax-cut legislation.
John Hickenlooper (67) – Hickenlooper is the former governor of Colorado and a political moderate. He has previously had great success in purple states. He wants to tackle building consensus around issues such as medicaid, expanding gay rights, and gun control.
Jay Inslee (68) – Inslee is known for his strong stance on climate change, it was the centerpiece of his agenda while he was the governor of Washington state, and he wants to implement green-energy job programs.
Amy Klobuchar (58) – Klobuchar is a former lawyer and current senator of Minnesota. She is known for her solid line of questioning of Brett Kavanaugh. She strongly supports legislation to combat the opioid drug crisis, drug addiction, and addressing the cost of prescription drugs.
Bernie Sanders (77) – Sanders is the senator for Vermont, and ran for president in 2016. He was the runner-up to Hillary Clinton. He is a self described democratic socialist and an advocate for universal healthcare, free college tuition, and a large tax on "billionaires." Sanders' choice to run in 2020 is a little controversial because there's a chance he will split the vote.
Elizabeth Warren (69) – Warren is a strong runner in this race, being one of the first to announce her candidacy. She is particularly interested in rebuilding the middle class and ensuring income equality!
Marianne Williamson (66) – Williamson is the author of many self-help books and has no governmental experience. She has proposed $100 billion in reparations for slavery. She also founded a charity to provide food to people with serious illnesses and advocated for the rights of gay men with AIDS. 
Andrew Yang (44) – Yang is a former tech executive who plans to establish a universal basic income of $1,000 per month, as well as legalizing marijuana. He has already drawn media attention for his comments about technology in the business industry!
With a significantly higher number of candidates in the Democratic party, this election is going to be one for the books! If you will be 18 by the time of the election, don't forget to register to vote!
Make your voice heard, Warriors!
Leave a Comment
About the Contributor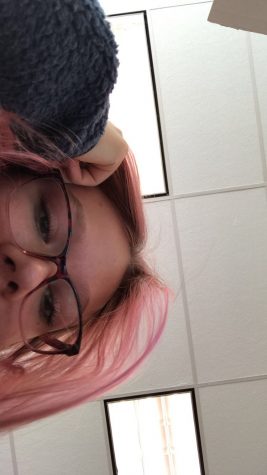 Josie Baker '20, Staff Writer
Hi my name is Josie and I'm a senior. This is my second year in Journalism and also my second year at Wakefield. I'm a huge dog/cat/pet person, and in...