The Perfect Film for Women's History Month: Captain Marvel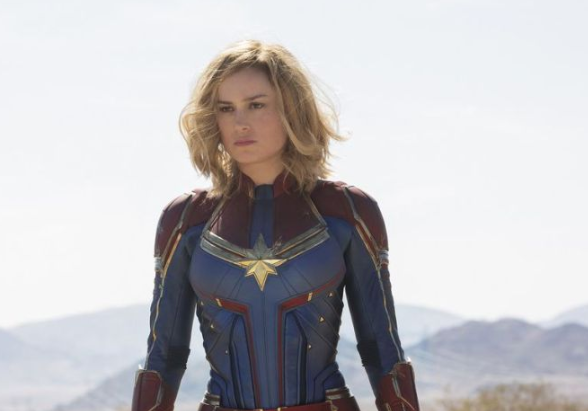 Captain Marvel has broken records in the short time it has been out. It's the first lead female movie in the whole Marvel series; it's always been men in the spotlight until Carol Danvers. Captain Marvel is the perfect addition since it is Women's History Month. Brie Larson is exactly what the Marvel universe needed and may have stolen the top spot for strongest avenger.
If this final week of third quarter has you feeling drained and weak, this film is perfect to empower you and show the strength all women carry then Captain Marvel is ideal. It's the perfect mix of an action film combined into an origin story with an incredible plot line. If you are a huge Marvel fan you will have stayed till the end credits of Infinity War to see Nick Fury send a message to 'Captain Marvel' before disappearing. The end of Infinity War left everyone ready to see the infamous Carol Davners and how she came to be. Captain Marvel serves many things, gives you an incredible lead female role, has a fair amount of action, and also shows a story of the strength that we all carry within ourselves with or without powers.
The movie keeps you on your heels throughout the whole duration of the film. There are more plot twists than expected and every character is so well thought out and given the perfect amount of screen time. No matter if the character is bad or good the film goes through all emotions when introducing new characters. The plot fits in perfectly with all other Marvel movies and does an incredible job of tying in how Carol will contribute in Avengers Endgame.
Being Women's History month, this movie couldn't have had better timing. Throughout the film Carol is told she is unable to do certain things, she is doubted, and she is seen as 'too emotional' and within the two and a half hour movie she proves the stereotypes wrong. She shows that women are allowed to be both vulnerable and strong. She is a new influential role model for all young girls to look up to and be able to admire a strong and powerful female superhero.
Captain Marvel has everything; humor, sadness, anger, and all of the above. Whether or not you are into Marvel films or just action, Captain Marvel has the perfect balance and I highly recommend it.
To all those super Marvel fans out there, they even have the infamous Stan Lee cameo, and one other thing in his remembrance, be sure to think of him while watching. Go out and celebrate Women's History Month with an empowering film of our brand new lead female superhero, Carol Danvers. As with every Marvel film, don't forget to stay until the very end.
Happy Women's History month to our new superhero, Carol Danvers.
Leave a Comment
About the Contributor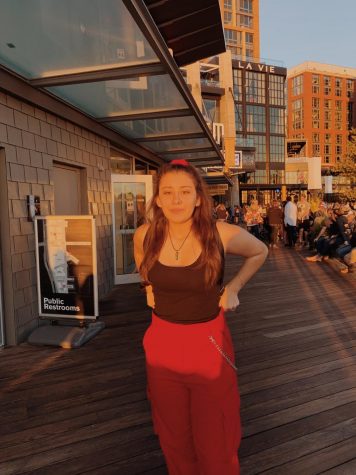 Sophie Hott '20, Features & Lifestyle Editor
Sophie Hott is a senior at Wakefield this year, and this is her 4th year on The Chieftain. This year she is the Features and Lifestyle Editor. If she isn't...