Students of the Month: On Our Way to Spring Break
It's the last Student of the Month before Spring Break! If you don't already know Student of the Month is a staff chosen award given to students who show different characteristics each month. It can be given to students with high grades, students who put all their effort into school, or students who just simply show kindness to everyone around them.
This month's Students of the Month gave The Chieftain some inside tips on how to make it to Spring Break and advice to help us all get there.
Freshman Sofia Salinas said, "keep track of [your] work and make sure not to slack off, and put school first to make sure to get things done."
Sophomore Leslie Hickman, "do homework, actually come to class and listen to the teachers, and don't be afraid to ask for help and to ask questions."
Sophomore Carlos Wylde-Gladbach said, "take it one day at a time, and each assignment try and focus on which one is due next."
Lastly, Sophomore Zeinab Mukhtar said, "Don't pile up with the stress and use your time wisely."
All the Wakefield Warriors have one thing in common and that is that we are counting down the days until Spring Break (10 days left).
Take the advice and keep your head up. After 3rd quarter comes to it's end, we will be that much closer to Spring Break, so push through.
Leave a Comment
About the Writer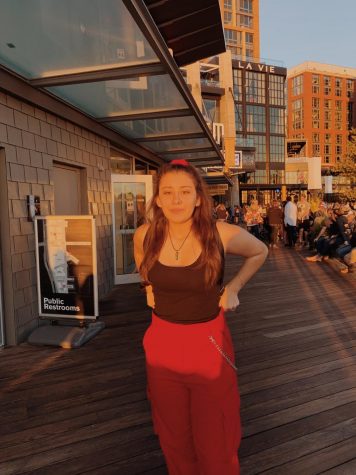 Sophie Hott '20, Features & Lifestyle Editor
Sophie Hott is a senior at Wakefield this year, and this is her 4th year on The Chieftain. This year she is the Features and Lifestyle Editor. If she isn't...