Spotlight on Alex Temoshok: Varsity Boys Soccer Goalkeeper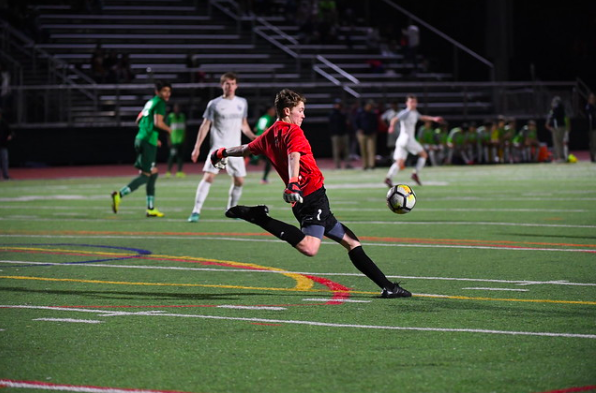 Wakefield's Varsity Soccer team has a stunning goal-keeper this year. The Warriors have not had a keeper like Alex Temoshok in quite a while. He is reliable and has saved his team during important games. He may be the hidden star of the team as they look to make the playoffs for the second straight season.
Alex Temoshok talks about what it takes to be a goal-keeper. He had a good season last year after the Warriors made it to States for the first time in a long time. He had a lot of big saves for the team to keep them going. He said, "I do not think about the pressure around me. I just focus on saving the shots for my team." 
Surprisingly, Alex was not always a goalkeeper. He said, "I actually did not play goalie at first. A couple of years ago one of our players got hurt on my team, so I had to step up and play GK for one game, and I liked it, so I stayed with it." Being a keeper is trickier than you think, the stakes are always high, a lot of times, they can make or break games.
Alex does not worry about the losses he takes, he just loves playing goalie. "I want to continue playing keeper throughout high school and college." With his skills, Alex has high chances of making his dream come true.
Next game is Senior Night at home. Come out and watch him and the team as they take on Thomas Jefferson in their final game, May 7th at 7:15pm.