Softball Swinging into Another Successful Season
Wakefield softball is well known for its excellence. Both JV and Varsity are living up to the hype this season.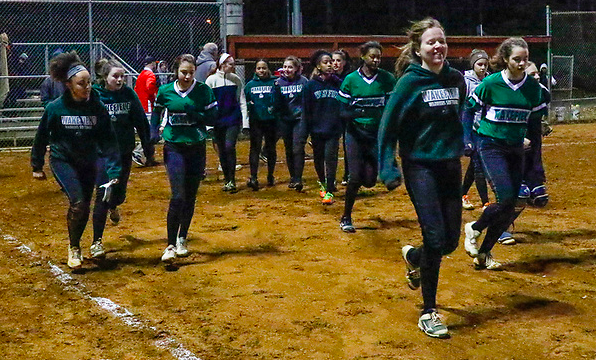 Warriors' Varsity Softball is in the hunt for 1st place.
The season started off a little rocky as they couldn't get a streak going, winning then losing their first four games. They won the next 3 games 3-0 against T.C. Williams, 19-0 against Robert E. Lee, and 18-0 against George Mason. Sadly, they have dropped their last 2 games to W-L and Edison in close games. With great performances from all their players as they hope to make playoffs again and win it all this year.
Most of these girls have been playing since they were very young, but that's not the case for sophomore Raegan Willis. She started playing in 8th grade, "I started because my older sister played, so I wanted to be like her." Raegan has quite the resume in her first two seasons, as last year she made first team all districts. She hopes to have an even better season this go around.
Come see Varsity take on W.T. Woodson Tomorrow at 6pm on their quest for 1st place.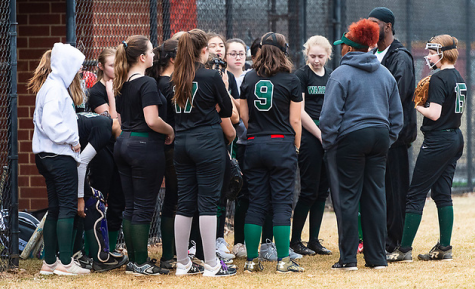 The JV team is unbelievable, as they just can't seem to lose. They are 8-0. Their smallest victory came against Yorktown 8-6, their biggest was 20-0 v. Marshall.
The team is very close, and they help each other build skills. Sophomore Cydell Still, who started playing softball last year, has learned a lot from her teammates this year. "The other day two girls on the team who had been playing since they were young helped me on how to slide, I've grown as a player because of their experience." Cydell's favorite memory was from last year when she hit a grand slam to win the game. She hopes to learn more from her teammates and grow as a player as her team continues dominating their opponents.
Come out and support the JV team today (Tuesday, April 9th) at home as they take on Justice High School at 6pm.
Leave a Comment
About the Contributor

Carlos Wylde-Gladbach '21, Staff Writer
Hi. My name is Carlos. I was born in Ecuador and was adopted when I was 2 1/2 years old. I have played soccer since I could walk and love to watch sports.