The Month Following the Christchurch Shooting
New Zealand takes unhesitant strides towards a safer nation for all
On March 15th, during the weekly Friday prayer, in which mosques are very packed, a terrorist attack in New Zealand targetting two mosques left 50 dead and another 50 injured. The attack was carried out by a white nationalist who posted a manifesto on Facebook detailing his hatred for the Muslim community just moments before carrying out the attack. He even went as far as to using a helmet-mounted camera to record and live stream the massacre.
Video footage shows the first victim greeting the shooter by saying "Hello Brother." Those were his final words.
Following the attack, Prime Minister of New Zealand, Jacinda Ardern's response has been marked as exemplary as well as New Zealand's swift action with respect to reforming their gun regulations. She acknowledged that the shooter would have sought notoriety from the attack and vowed to never speak his name. According to The Washington Post, she said, "that is why you will never hear me mention his name. He is a terrorist. He is a criminal. He is an extremist. But he will, when I speak, be nameless. Speak the name of those who were lost, rather than of the man who took them," she said, urging people to remember the individuals and children who lost their lives in this senseless massacre.
She's shown great empathy and support for the survivors and has been vocal about the steps that must be taken moving forward to better the country. A sweeping new ban on a range of semi-automatic rifles and large ammunition magazines came only six days after the massacre. Ardern promised the nation would continue to fight for broader gun control including matters like licensing storage and registration.
The New Zealand community also offered great support to victims families and survivors. The people of New Zealand are performing the haka, a ceremonial dance or challenge in Māori culture, to honor the victims of the mass shooting. The government will also be aiding in funeral costs for the victims, and news anchors across the country have shown their solidarity by wearing headscarves, following the example set by Prime Minister Ardern.
Police security around mosques has heightened significantly since the shooting. In the House Statement, Prime Minister Arden said, "there will continue to be a police presence at mosques around the country while their doors are open. When they are closed, police will be in the vicinity."
The steps New Zealand has taken in the aftermath of Christchurch have been praised by leaders around the globe, and Prime Minister Ardern has been commended for her prompt action and heartfelt solace.
Although this tragic event happened thousands of miles away, it is still very relevant to us. These current mass shootings have shown us that gun control should not be a divisive issue. Moving forward, we must commemorate the victims and also strive for a safer society in which people of any religion can live together in peace.
Leave a Comment
About the Contributor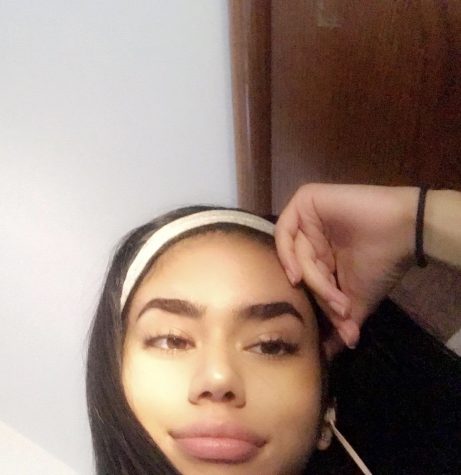 Zakiyah Gaziuddin '21, Staff Writer
Zakiyah is a sophomore at here at Wakefield and this is her first year working with The Chieftain. Her interests range from makeup, clothes, writing, watching...