Warriors Step Up To The Plate
The Warriors Varsity Baseball team is back on the field to play some ball. The season has had its highs and lows. So far, they've had 2 wins and lost 4 games along the way.
Catcher and senior Alex Stamatopoulos said, "Our first game was really intense; everyone was really at a high level of playing, and everyone was really passionate about the game, and we kind of fell on that a couple of days. We brought it back recently."
Wednesday, March 20th's game was a particularly rough match after they choked their 8-0 lead away.  Pitcher and senior Zachary Bako said, "We had it in the bag, but our errors were killing us; we didn't keep up the intensity throughout the game like we should've in the first two innings."
Playing on the baseball team has affected the players on the team in different ways. Bako said, "It's fun. Going on trips, made connection with coaches, with teammates."
For Stamatopoulos, baseball had an even greater effect on his life. "I started when I was 3, so ever since I can remember, baseball has been a part of my life. Everyday in and out, even if it was winter, I still would play. It's what motivated me through school. I didn't care too much about school, but I knew if my grades were bad I wouldn't be allowed to play" he said.
When asked whether they'll take baseball past high school, Bako said, "Hopefully at William & Mary I'll be doing club or intramural baseball just so I can keep on playing the game." Stamatopoulos said, "I'll be continuing my career at Belmont in Nashville, Tennessee as a division 1 baseball player." Great news!
While Varsity has been having a bit of a struggle, our JV team has been having more success this season. They've played 7 games so far in the season, and won 5 of them!
They need your support, Wakefield! Supporting the teams helps them have more energy and win more games. Bako said, "Go out to the games. We have home games once a week usually, depending on who we're playing."
Let's play ball, Warriors!
Leave a Comment
About the Contributor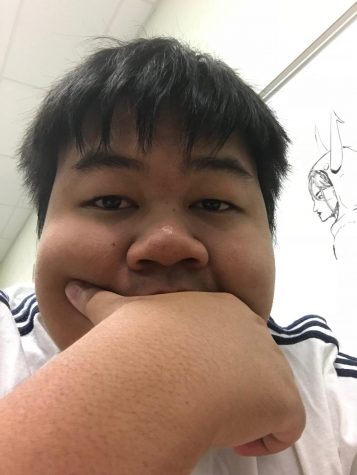 Paul Garado '19, Staff Writer
Hello, my name is Paul. I'm a senior in my second year at The Chieftain. I love reading and writing short stories. I hope I can bring many good stories...