Birthday Deals: Who Doesn't Want Free Food on Their Birthday?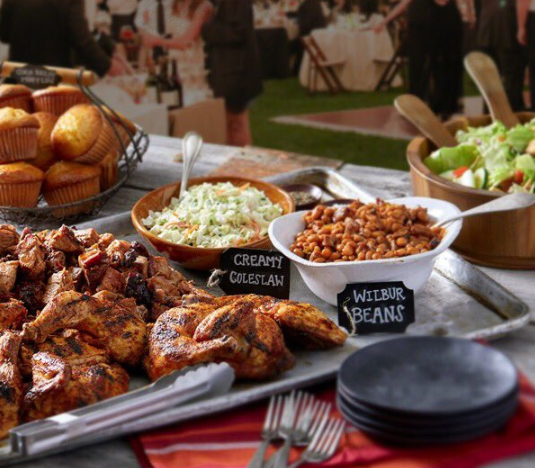 My birthday is right around the corner and I'm super excited. Did you know that there are many chain of restaurants that would love to give you free food on your birthday?
Here are all the details on the tasty foods you can redeem during your birthday month:
Breakfast
To start your special day off right, Denny's is offering a free "Grand Slam" breakfast platter which you can build yourself by choosing 4 items from a long breakfast list, no sign up needed. All you need to do is show a valid ID proving its your birthday. Also, when you sign up for the iHop reward program, you can receive a free stack of pancakes as soon as you sign up, on your birthday or anniversary. That's a free three stack of pancakes for you! In the mood for coffee? Dunkin Donuts to the rescue; when signing up for the DD reward program you will receive a free drink of any size during your birthday month. So your coffee doesn't get so lonely, Panera bread is offering a free pastry of your choice for your birthday.
Lunch
Subs make a perfect lunch in celebration of your special day! Jersey Mikes and Subway are offering a free sub and drink when signing up with them on your birthday. If subs aren't really something you're into, that's okay because Baja Fresh is offering a free taco on your birthday with any purchase. Moe's is also offering a burrito; by downloading Moe's Mobil App, you'll receive a free burrito on your birthday, for life.
If your still not impressed with all this free stuff, let me surprise you! Love seafood and steak? Well Joe's Crab Shack and Long Horn are offering a free appetizer of your choice on the day of your birth!
Dinner
Benihana is blessing you on your birthday with a 30$ gift certificate valid for the whole month. I'm super excited for the free meal awaiting at Famous Dave on my birthday; I will, for sure, make sure to get my free meal. Finally, we have wings. Go to Buffalo Wild Wings on your birthday and enjoy a snack size wings, boneless or traditional. Or, go to Hooters for 10 free wings with sign up. The perfect gift.
Dessert
Leave some space for dessert because there are numerous food chains offering a free dessert. When signing up for Baskin Robins Birthday Club, you can come in and get a free scoop of ice cream on your birthday. Also Olive Garden and P.F Chang's offer a free slice of cake. If sweet deserts aren't your favorite, I have you covered with frozen yogurt and ice cream! Cold Stone and Pinkberry are giving away free ice cream and a free frozen yogurt on your birthday for being a member of their clubs.
There are a lot of opportunities to receive freebies and free food on your birthday month. I think it's a chance that shouldn't be ignored, because your birthday only comes around one time a year! If you don't have much money, and want to make your birthday special, this is a great way to treat yourself on your special day. I know I will.