What is Next in Console Wars?
In 2001, Microsoft's Xbox was launched and would create a historic rivalry with Sony's PlayStation, now going for over 17 years. For gamers, it is hard to believe that it has already been 5 years since Microsoft released the Xbox One, and Sony released the PS4. Now, there is talk about new systems that both companies are planning on releasing in the coming years.
Who will win the next battle of the console wars?
The PS5 has officially been confirmed by Sony. The console will support 8K graphics and Sony will be ditching the hard-drive for a Solid State Drive (SSD) to create faster load times for games. PlayStation fans have something to cheer about as the PS5 will support backward-compatibility, something Microsoft had introduced prior on their Xbox One system. On the issue, senior Phongsit Simluang said, "I'd buy the PS5 if it can support the old, classic games – ones way back to the PS2."
Based on Sony's statement, they suggest that all games developed for the PS4 will be compatible with the PS5. Considering the costs for all of the hardware included in the new PlayStation, The Sun estimates that the console will cost about £450 GBP or $580. If this analysis is true, will people actually pay nearly $600 for a console? We asked sophomore and PC player Sasha Humeniuk about this issue, and he said, "price is very important – if the price is high, I wouldn't buy it." However, senior Kalin Khanzada, who plays on the PS4 said, "Honestly, for what the PS5 is offering at its price point, I wouldn't mind buying it so long as they have really good exclusives."
Though a release date has not been given, we can estimate a launch-date in 2020 or 2021.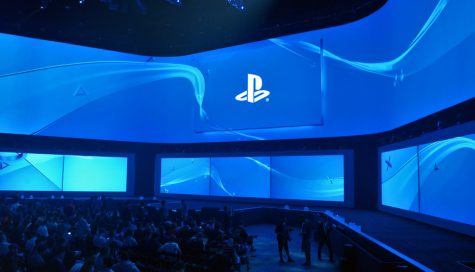 However, Microsoft is attempting to one-up their counterparts. For those of you unfamiliar with Microsoft releases, they often provide a code name before every device release as a teaser. For example, the Xbox 360 was code-named Xenon, and the upgraded Xbox One (X) was named Scorpio. However, there are multiple names set for release, which is troublesome for Sony. The code-names include Scarlett, Anaconda, and Lockhart. Evaluations from Windows Central assume that Scarlett will be the base model for the next Xbox, while Lockhart will be a more affordable version, and that Anaconda will be a high-performance model.
As for a release date, it is safe to say that it will be similar to the PlayStation's, as the two companies are always competing.
Luckily for all console players, there are also a few exclusives and games in the works. The PlayStation-exclusive blockbuster The Last of Us will have another installation in The Last of Us: Part 2, and will most likely be one of the introductory titles released along with the PS5.
Microsoft will also have a big-time exclusive for their console as well, Halo: Infinite being the next installation in the Halo series, and will no doubt be Microsoft's most highly-anticipated game. Starfield and The Elder Scrolls VI by the DMV native, Bethesda Softworks, are also some of the big titles planned to be put out for the next-gen. Starfield will be Bethesda's first, original RPG (role-playing game) in 25 years since the original Elder Scrolls game released in 1994, and it is set in space. The Elder Scrolls VI will be a follow-up to mega-hit Skyrim that was released in 2011. However, we probably won't hear more details about those Bethesda games at E3 2019 in June, as confirmed by Bethesda's Todd Howard. Despite this, Bethesda is planning on releasing numerous titles, as they have acquired more game studios.
Video-game releases from major publishers are generally released during the months of October-November while other releases are often time year-round.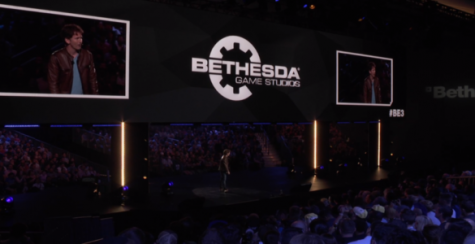 The E3 2019 Expo will still feature a whole bunch of announcements that will surely get you excited if you are an avid gamer. According to a report by Inverse, E3 has just had a schedule change that will potentially fit the new consoles into its agenda. However, be warned that Sony may have potentially pulled out of the conference, leaving many clueless as to why. Sasha Humeniuk said, "Before [a console] comes out we should see the benefits shown in the console's commercials or their events."
The 2019 E3 Expo will begin Tuesday, June 11 and will end Thursday, June 13. A live stream of the event will most likely be available on YouTube Gaming, as it had been last year. More information about E3 can be found on their website.
Whether you are an experienced gamer, or someone brand new, all of these releases will be something to get excited about. Happy Gaming!
Leave a Comment
About the Contributor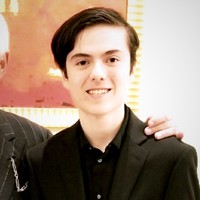 Zach Saltos '19, Staff Writer
Hi all. My name is Zach, and I am a senior currently on my first year of The Chieftain. I earned a B.A. Degree in Procrastination from the University of...