Soccer Sisters' Spotlight
Here at Wakefield we have something special; two siblings playing together on our very own soccer team. Senior Sydney Darko plays for our varsity team and freshman Isabella Darko for JV. 
"We've both been playing soccer for a while" said freshman Isabella Darko. Both have been playing together since Isabella was in eighth grade, but individually started playing when both were six.
When asked what their favorite memory together was Sydney said, "We play on the same rec team with each other, so sometimes we're playing up forward together. I don't really have a specific memory, but it's just fun."
Both sisters also have their own goals for the rest of this season.  "For JV, just to score more goals and just take the wins" said Isabella. "My goal is honestly just to stay in shape, I just like playing soccer so… I just enjoy it" said Sydney.
This is Isabella's first year playing for Wakefield. "For me it's different because there are a lot of new players that I'm getting used to on the [school] team, I'm meeting new people."
Although the two do play on rec together, there are some visible contrasts between playing for the school and playing together outside of school. "The rec team, we've definitely been playing together for a long time, since I was in middle school so we're really used to each other. I think the big difference is that in school we're still getting used to each other, even though we know each other mostly…the dynamics are just different."
They are talented and have promising futures in soccer.
Be sure to support our Varsity and JV soccer teams as they both play Edison today (Tuesday, April 30). Junior Varsity plays at 5:45 pm, and Varsity at 7:15 pm. IT IS SENIOR NIGHT, SO BE ON TIME OR YOU WILL MISS THE CELEBRATION.
Leave a Comment
About the Contributor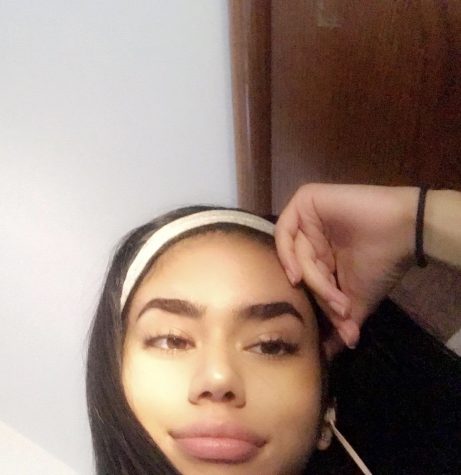 Zakiyah Gaziuddin '21, Staff Writer
Zakiyah is a sophomore at here at Wakefield and this is her first year working with The Chieftain. Her interests range from makeup, clothes, writing, watching...