Semi-Final Prediction for Champions League 2019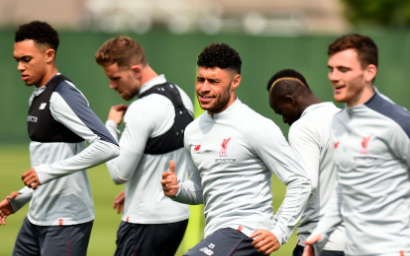 Today is the start of the Road To the Finals as  Tottenham takes on the Dutch underdogs Ajax at their new stadium in Northumberland. Tomorrow, Barcelona faces Liverpool in a clash at the Camp Nou in Spain. The teams will face off again in an important 2nd leg game next week to determine which team advances to the final in Madrid. 
Barcelona vs Liverpool 
This will be a massive game. Barcelona is undefeated in their last thirty-one home Champions League games and has won twenty-eight of those matches, which is a tremendous record. Liverpool has won four and drawn one of their last six Champions League games and has won both away legs of their Round of 16 and quarter-final ties this season. But for Liverpool, it is a daunting game, who will be away for the first leg. Barcelona is not afraid because they have Lionel Messi who is arguably their greatest soccer player ever. Liverpool might be able to stop Lionel Messi attacking with the best defender in the world, Virgil van Dijk, who has already won premier league player of the year and he is not afraid of anybody. I'm hoping Liverpool will not make any mistakes and will easily storm into the final. 
 Tottenham(Spurs)Fc vs Ajax Fc
Tottenham defeated Manchester City in a 4-3 final in the quarter-final second leg. However, Spurs progressed to the semis on the away goals rule after the tie ended 4-4 on aggregate. Spurs advanced to face Ajax in the semi-finals. In this case, the Dutch side defeated Juventus 3-2 on aggregate in the last eight. This will be a massive game for both teams to advance to the final. Tottenham will be competing without their best player Harry Kane, which means he will miss both leg games because of his injury. Son Heung-min also will be out of the first leg because of his yellow card against Man City. They still have enough players who can step in like Christian Eriksen, Dele Alli, and Lucas Moura. I think Ajax is the favorite who has already knocked-out two of the best teams in the tournament.
Watch the matches here: www.uefa.com to catch all the talent. Find out which teams will advance to the finals.
Leave a comment on which team you think will go to the final, too.