Avengers Endgame: How to Avoid the Spoilers!
The 5th movie in the hit Marvel Avengers series, Avengers Endgame might be the movie of the century. There has been a year of build up, and now it is finally here! But, if you didn't buy your tickets a month ago, you are stuck in the front row of a 9am showing, or you are waiting until the second weekend to see it, which means you are in SERIOUS danger of the movie being spoiled! With all the social media these days, there are so many opportunities for the movie to be spoiled.
Here are some tricks to avoid the spoilers:
Mute words on Twitter:
If you didn't already know, you can mute words on your twitter timeline. Go to "settings and privacy", then "notifications," then "muted," then "muted words," and then "add." Then, put in every word or possible spelling of the word you can imagine. Right now I have: end game, endgame, avengers, avenger, ant man, antman, hawkeye, hawk eye,  ironman, iron man, #ThankYouAvengers, #ThankYouAvengersFans, #DontSpoilTheEndgame, #AvengersEndgame, black widow, captain america, spiderman, spider man, spider-man, hulk, captain marvel, chris evans, and brie larson.
Yeah, I'm serious about not knowing anything before I see this movie. You probably don't have to do all of these words, but don't be upset if you see a spoiler on Twitter!
Avoiding Instagram Stories and Snapchat:
You just don't know what you are going to get when you click on that tiny rectangle, and the results could be detrimental. It depends how much you want it. For me, I haven't look at my instagram stories for the past few days and have only used snapchat for 1 to 1 contact.
It's just not worth the risk!
Check for Spoiler Alerts:
A lot of the articles or stories on Twitter will notify you at the top that they are going to talk about things that happen in the movie.
CHECK BEFORE YOU READ!
It could be the difference between smiles and sorrow. There are a lot of people doing reviews on the movie that spoil EVERYTHING, but there are a few people who are just giving general information, so those could be safe.
If you do find a review with no spoilers, be sure to stay out of the comment section because there is a good chance they will be talking about details from the movie.
For me, I am really just avoiding everything related to Endgame… except the bathroom guide. See that info here, no spoilers in this one!
T-shirt Time:
Wear your plea on you chest.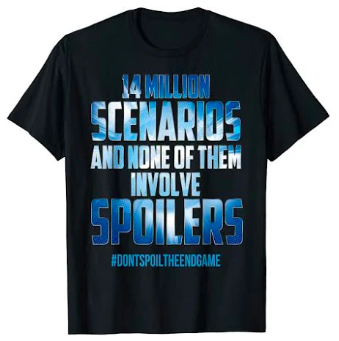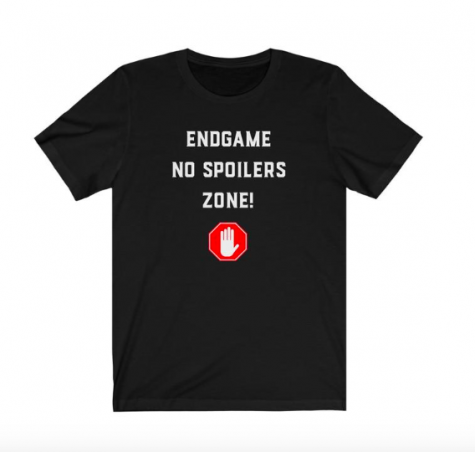 The Endgame is an end of an era, so don't spoil it for anyone! If you have seen the movie, please ask people if they have seen the movie before talking about it. For those of us going "la la la" at the mere mention of the Avengers, hang in there! Tickets are much more available this weekend, click here for tickets and times.
Above all else, remember, #DontSpoilTheEndgame
Leave a Comment
About the Contributor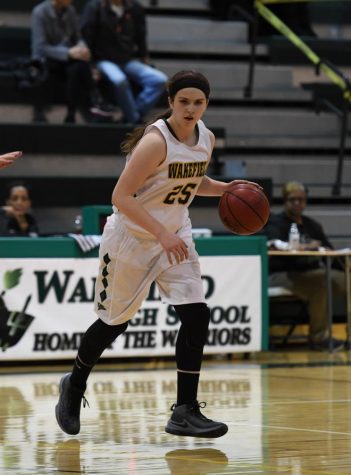 Hannah Foley '19, Staff Writer
Hi, my name is Hannah. I am a senior and this is my second year as a staff writer on The Chieftain. I'm also the captain of the basketball team and a student...