Tennis is Swag: Districts Start Today
Girls and Boys tennis teams both had rough starts to their seasons. Even though they began slow, that didn't stop them from working hard and competing.
The Girls' team has had a few bumps in the road this season. Despite their losing record, their players are outstanding. Senior Grace Kalfatovic is one of these amazing players. She said, "This season has definitely been my best with improving my skills in aim and strength."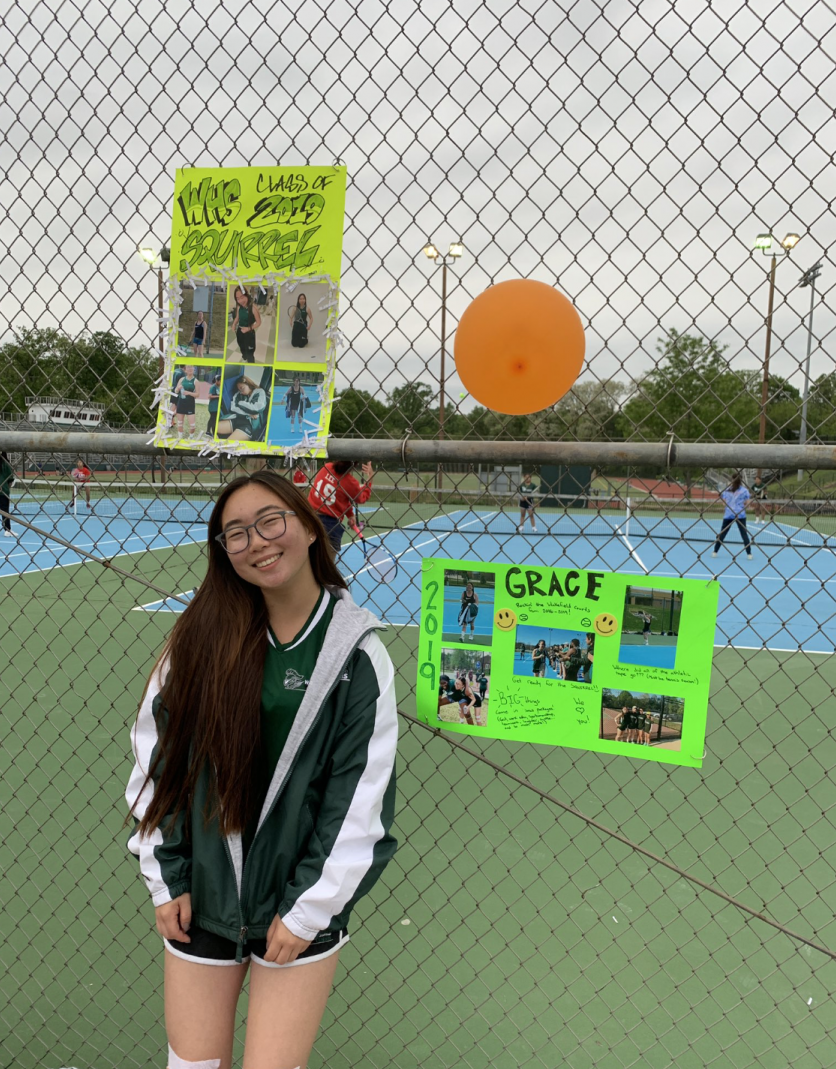 Grace has dealt with injuries throughout this season that have affected her game. She said, "It's really hard to play through my injuries, but it is also always worth it."
The girls have had many close games that didn't always turn out in their favor. Despite these losses, they still proved they can compete with any opponent.
The Boys' team has done well with the new coach this year. Beating teams like Edison and Falls Church, they have shown that they are not a team to look past.  Senior Mohab Hussein said, "We've had a lot of close matches that we should have won." The close losses are always the hardest. The boys have lost a few matches by 1 or 2 points in games that could have gone either way.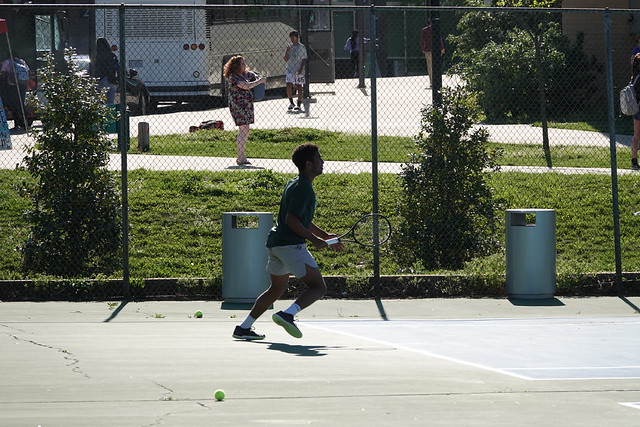 Senior Night for our Women Warriors took place on Monday, April 29th. They took on the Edison Eagles. Grace Kalfatovic won both her singles and doubles. The Warriors could not secure the win, losing 7-2. The Boys' Senior Night took place on Wednesday, May 1st against the Edison Eagles. They played their hearts out and won 9-0.
This season is the last one for the seniors and that is always a difficult time for them. Some will never play on a team again, and it's really difficult for any athlete to let go of their sport. Grace said, "I'm really sad that this is my last year on the team, but this has been a great season."
The Girls and Boys tennis seasons are quickly coming to an end…you don't want to miss out on seeing them in action.
For Girls Tennis, District tournaments begins on May 6th at Mason District Park, singles start at 4pm, and will continue through May 14th.
The Boys will take part in the district tournaments, as well. They also start May 6th through May 14th at Robert E. Lee HS, singles start at 4pm.
Come out and support your Warriors!!! #WarriorNation