$5 Formals Final 3 Days!
May 13th through the 24th come to Town Hall during all lunches for a chance to find the perfect prom dress, mens wear, shoes, and accessory. Oh! and one more important thing…everything is only five dollars!
The dress rack will be located in front of Dr.Willmore's office in Town Hall during all lunches and after school. Come and shop for many different styles of dresses from ballgowns, to long and short formal wear. There is a wide variety of choices for everyone's liking.
Why waste your money on expensive clothing that will likely break the bank and will probably only be used for one night? You can spend your money on other things that night; hair, makeup, dinner before or after Prom, and maybe even a limo…or just save that money for college.
In it's 5th year, $5 formals will be hosted by the Muslim Student Association, The Chieftain, and Poetry Club. Come down and take a look; it's worth it.
You never know just what you might find!
Leave a Comment
About the Contributor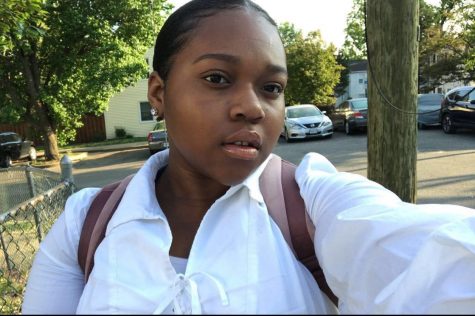 Takier George '20, Staff Writer
Takier  George is a 11th grader attending Wakefield High School. She is an unswayed believer in the power of writing. She loves to write stories, poetry,...