Advice From Upperclassmen To Incoming Freshmen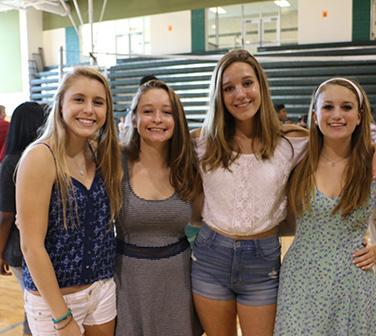 Through the three years I've spent as a student at Wakefield, I have learned a few things that really helped me get by. I learned a lot of these survival tips from Upperclassmen who are no longer in the building. Being an upperclassman now, my fellow students and I have figured out the tricks to getting the best grades possible while still maintaining an active social life.
Senior and SGA President, Shannon Nelson, spends anywhere from two to six hours a night on homework alone. Nelson's advice to the underclassmen is, "If you want something bad enough, you can only get it through hard work. Also, I would advise everyone to start thinking about what they want in the long run and putting it first, instead of focusing on things that won't matter later."
Senior and Varsity Quarterback Riley Wilson is able to participate in sports while maintaining a nearly perfect GPA. He said, "I learned that one of the best things you should do when you take a class is to get to know the teachers immediately. Figuring out the class dynamic sooner rather than later really helps me prioritize how to spend my time."
Wilson would also recommend not loading up on the AP classes. "I took 1 AP my sophomore year, 3 my junior year, and I am taking 2 this year. I know a lot of students try to take these classes because they think it will help their grade, but if its moving too fast and you don't understand it, it's probably better if you stick with regular or intensified."
Senior Eve Giordano gave advice about the item every student can't wait for…that driving permit. She said, "Get it out of the way as soon as you can! It gives you so much freedom, I never have to ask for rides anywhere…I can get to school or go home from school on my own time."
Upperclassmen are everywhere! If you ever need advice, have questions, or just need someone to talk to, most are willing to share their knowledge with the swarm of freshmen who have arrived this year. High School is serious, but it can be fun too. Don't stress, work hard, and know that Wakefield is not just your school, it's your home for the next four years.
Leave a Comment
About the Contributors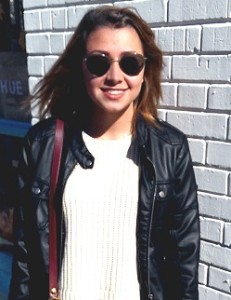 Kailee Blalock '16, Entertainment Editor
pressed against the pane could see the veins and there was poison out
resting in a raze the inner claims I hadn't breadth to shake
searching for an...